To shorten last-mile delivery and to get products to consumers faster and cost-effectively, some retailers are converting stores into mini distribution hubs, while mall owners are transforming underutilized properties into local fulfillment and distribution centers. For these retailers and others, it's critical to understand specific design requirements and considerations for converting or building new distribution centers that will meet the challenges in last-mile delivery.
According to Adobe Analytics, total U.S. online purchases in June were up 76 percent from last year, for a total of $73.2 billion for the month. Since the start of the COVID-19 pandemic, e-commerce sales on everything from groceries to backyard furniture have boomed.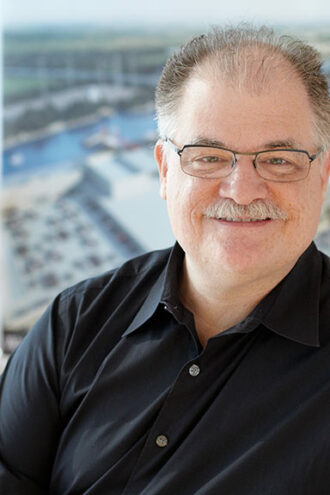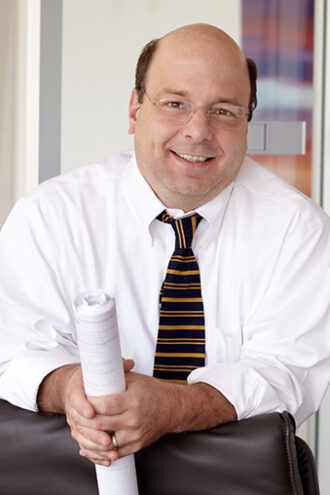 While good for the bottom line, the surge in online shopping has put pressure on logistics operations, particularly for the "last mile" — the final and crucial step in delivery from the distribution center or warehouse facility to the end-user.
Last-mile logistics is a new challenge in the consumer goods industry. Delivery at this stage of a package's journey remains the least efficient part of the supply chain, making up 28 percent of the total delivery cost. There are multiple challenges brands face in the last mile. Still, for those seeking to save costs and gain competitive advantage, strategically placed distribution centers are quickly becoming critical to the operation. Brands are now hustling to seek out distribution space closer to their customers, primarily in densely populated urban areas.
To shorten last-mile delivery and get products to consumers faster and cost-effectively, some retailers are converting their retail stores into mini distribution hubs, while mall owners are transforming underutilized properties into local fulfillment and distribution centers.
For those brands and others, it's critical to understand the specific design requirements for converting or building new distribution and logistics centers. Here are five considerations for setting up a thriving logistics center that will meet the challenges in last-mile delivery:
When converting big-box stores, pay attention to the zoning and building codes.
Since e-commerce retailers require three times the logistics space as traditional brick-and-mortar stores, suitable sites are challenging to find. Last-mile delivery models are based on 7-9-mile delivery ranges, and many e-commerce companies find that warehousing is not available near customer densities.
This is why the industry is focused on converting shuttered big box retail and even multistory department stores into last-mile logistics centers. But these types of conversions bring their own unique sets of challenges, from zoning to building code issues.
Converting a former department store that was initially connected to a mall can be challenging. While these large vacant buildings are attractive redevelopment targets, enough due diligence must be performed to confirm the code issues that may arise when the building is no longer deemed part of a mall by local officials. Malls enjoy unique code exceptions that allow large buildings to abut one another. When the mall status is lost, this can play havoc with the renovation process.
Despite these challenges, underperforming retail sites have become an ideal location for last-mile warehouse developers. According to CBRE, "The disruption to the retail sector and the growth of e-commerce will continue to increase the viability and payback of retail-to-industrial property conversions."
Ensure uninterrupted movement of goods and vehicles.
The successful execution of an e-commerce logistic center relies on the ability of the uninterrupted movement of both goods and delivery vehicles onto and out of the property and surrounding street network. Vehicle movements and flow must be carefully considered, mapped with frequencies, and durations calculated to ensure that throughput goals can be met. Separate and distinct traffic paths with little or no cross traffic conflicts and avoidance of complex turning maneuvers explain the need for a sizable site.
For example, a typical grocery last-mile fulfillment site may need to process 250 deliveries per hour. Loading each single vehicle file would allow only 14 seconds per vehicle, and the line of cars would stretch for about a mile. This scenario illustrates the importance and necessity of providing an efficient e-commerce processing solution.
Start a dialogue with local officials.
Given the emphasis on materials handling in these facilities (some do not store goods on site), they usually do not fit neatly into an occupancy use or zoning district category. Starting a dialogue with local authorities early is critical to developing their understanding of the concept and operations. When maneuvering a project through local government approvals, there is no better time spent.
Focus on how materials are handled.
The execution of the interior materials handling system must work in concert with the building vehicle access points. The layout of these systems requires special knowledge and a high level of understanding of the retailer's material handling workflow. The design process can require multiple iterations and evaluations to ensure that the facility will meet the metrics needed to succeed. Facility support areas such as offices, restrooms, cafeterias, and lockers must be worked around the material handling space requirements.
Companies beginning to transition from using app-based delivery services to in-house operations can have a tough time shifting their thinking from their traditional model, where the customer comes to them, as opposed to pushing their product out to the customer. Last-mile is expensive and can be inefficient if the focus is not on the material handling process.
Ensure efficient product tracking.
A key component of last-mile facilities is the product tracking information system. This tracking combines information flow with the physical movements of the merchandise. This gives customers the visibility and control they demand, and the company the ability to identify critical points throughout their supply chain to solve problems quickly and increase productivity. Simply put, efficient product tracking makes these facilities smart and complicated.
As we see more clients moving into the e-commerce space, along with the explosive growth of the existing e-commerce players, the pressure to deliver suitable last-mile facilities will continue to increase.
Rick Ferrara is a principal for Gensler's retail practice. Brion Sargent is a regional critical facilities practice area leader for Gensler's South Central region. 
Get the D CEO Real Estate Newsletter
Get weekly updates on breaking commercial real estate news and relevant industry reports.