Now more than ever, homebuyers are looking for homes that provide a safer and cleaner living. This wellness design trend began before COVID-19, but it has undoubtedly accelerated among homebuilders and buyers due to the pandemic.
The Proof is in the Data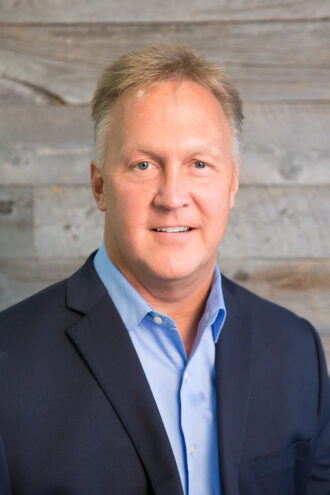 In a recent survey, more than one-third of home shoppers said they seek to purchase a new home rather than a resale for better in-home health and wellness features.
The survey also revealed strong interest among today's younger demographic, with nearly 40 percent of millennials and 35 percent of the Gen X home shoppers, indicating they desire health and wellness features in a new home.
This 'bias for new' holds across the industry, according to Meyers Research, which provides leading housing market data and trends for real estate development and new home construction. Healthy is the new focus for the spaces in which we live, work, and play.
Must Haves
Research also shows that home shoppers are looking first and foremost for air quality, clean water, and antibacterial surfaces. Many of these items are available today for upgrades, but these product enhancements will become standard in the home building industry. And there are a few must-haves.
The first is a whole-house air filtration system, which removes up to 99 percent of particles like dust, dirt, and mold spores for better air quality. They improve ventilation and filter out airborne particles, lowering the risk of infections and allergies. Combining a whole-house air filtration system and smart thermostats with WIFI provide integrated control for HVAC and ventilation with indoor air quality maintenance reminders.
It sounds simple, but bath fans can also make a big difference. Look for ones that feature antibacterial technology. LED lights destroy bacteria, mold, and mildew growth in toilets, sinks, showers, and other surfaces in your bathroom, killing up to 90 percent of the bacteria in a room.
Whole-home water filtration systems have been around for a while but were always an upgrade. Builders are beginning to add these in as standard, and newer versions also provide technology for better water quality along with remote leak detection and water shut-off capabilities for home safety. These systems eliminate contaminants present in tap water like lead, bacteria, chlorine, pesticides, and fluoride. They also go a long way in eliminating plastic water bottle usage.
Builders are also using odor-reducing paint for cleaner indoor air quality. The innovative technology features a chemical-free formula and reduces VOC levels from potential sources like carpet, cabinets, and fabrics. These paints are mold and mildew resistant and work to help rooms stay fresher, longer, with odor eliminating technology that breaks down unwanted household odors.
In the kitchen, touchless faucets turn the water on and off with the wave of a hand. They even stay on for 20 seconds for proper handwashing. The sensor also detects objects like cups and pans, making everyday tasks easier. The hands-free operation helps you control the spread of germs and means your faucet needs less cleaning. They are designed only to deliver water when you need it, which minimizes waste. In addition, higher horse-power garbage disposals help control the spread of germs for those who want the fastest possible clean-up. This also reduces odors, removes bacteria, and the growth of micro-organisms.
New Standard
This is an exciting time in our industry. New standards are being set because consumers think holistically about the health benefits and perceived risks in their homes. Wanting cleaner air and water and less exposure to chemicals has gone from wish list to necessity.
In the future, we'll see additional product enhancements addressing how to reduce virus transmission from frequently touched surfaces like doorknobs, cabinet handles, and countertops. There will also be an environmental push for zero-impact homes by using solar and geothermal energy.
Our industry is usually slow to adapt to these changes, but it is time thanks to the homebuyer driving the change.
Keith Hurand is the Dallas Division President for Taylor Morrison and Darling Homes. The builder has recently launched TM LiveWell, which offers healthy home features as standard in all new home construction.
Get the D CEO Real Estate Newsletter
Get weekly updates on breaking commercial real estate news and relevant industry reports.