Share your top deals by emailing Real Estate Editor Bianca R. Montes at 

[email protected]

.
A fund sponsored by
CBRE Global Investors
has purchased the Kinstead, a 376-unit multifamily project located along the rapidly expanding Highway 121 Corridor from ZOM Living.
The all-cash sale was completed this month, and the seller was represented by Brian O'Boyle Jr. and Brian Murphy with Newmark Knight Frank in Dallas. "This sale confirms the strength of the multifamily sector and the Dallas market, which currently leads the U.S. in institutional real estate investment volume," said ZOM Living CEO Greg West.
Ben Green, senior director of multifamily acquisitions for CBRE Global Investors, said Dallas-Fort Worth's multifamily market is expected to outperform others nationally in the long-term, making it a target for CBRE's acquisition strategy, "Kinstead, in particular, with its high-quality, low-density design featuring generous common area space, is expected to remain in high demand in the post-COVID-19 world where residents may need to work from home more frequently," he added.
ZOM Living recently broke ground on Mezzo, a 378-unit project in Denton County, and will soon open Atelier, a 41-story high rise in the heart of the Dallas Arts District.
PERMITS
NFI Dallas Logistics Center
has filed a permit for an $18 million expansion of an existing warehouse at 9890 Bonnie Road in Dallas. The 595044 square-foot project is expected to begin in October and be complete by June 2021. Alliance Architects is the listed design firm.
Austin Street Center
has filed a permit to build a $13 million, 58,500 square-foot homeless shelter at 2929 Hickory St. in Dallas. Construction is expected to begin by the end of December and finish Dec. 31, 2021. Beck Architecture is the listed design firm.
Motel 6
has filed a permit to build a new three-story hotel at 3203 Kirnwood Dr. in Dallas. The 30,375 square-foot project is expected to begin in January and finish Sept. 21, 2021. BCI Architects is the listed design firm.
Blink Eyecare
has filed a permit to build a 6,397 square-foot retail space for retail sales and medical exams at 6959 Mediterranean Drive in McKinney. Construction on the $1.7 million project is expected to start Oct. 1 and finish Aug. 15, 2021. Frisco-based Seven-d-four is the listed design firm.
Businessman
Jack Radke
has filed a permit to build a 5,611 square-foot office building at 6940 Mediterranean Drive in McKinney. Construction on the $1.2 million project is expected to start Oct. 1 and finish May 1, 2021. Frisco-based Seven-d-four is the listed design firm.
INDUSTRIAL
Wabtec Corp.
has leased 262,000 square-feet of warehouse space in the Speedway Logistics Crossing business park. JLL's Dustin Volz and John Huguenard are marketing the buildings.
11th Hour Laborer
signed a new 15,750 square-foot lease with Prologis in Grapevine. Transwestern's Brett Owens and Clayton Johnson represented the landlord.
Hart-Willis Companies of Texas
sold an 11,800 square-foot building at 9101 Sovereign Row in Dallas to Mattu Enterprises. Dan Spika of Henry S. Miller Brokerage represented the seller. Stephen Williamson, with Lee & Associates, represented the buyer.
Navis Pack and Ship
has leased a 7,320 square-foot warehouse at 9210 Sovereign Row in Dallas. Ryan Lents and Matt Spellman with TIG Real Estate represented the tenant, and Gil Stroube with Lincoln Properties represented the landlord, Terra Management.
MULTIFAMILY
Heather Village
, a 170-unit property at 6000 Boca Raton Blvd. in Fort Worth, has sold. The Purchaser plans to implement an extensive renovation and reposition the property from a class-C asset to a class-B or better. Todd Franks of Greystone ISG represented the seller
Founders Square
, a 65-unit apartment community at 929 N. Marsalis Ave. in Dallas, has sold. Chibuzor Nnaji and Mark Allen of Greystone ISG, procured the Buyer and represented the seller.
OFFICE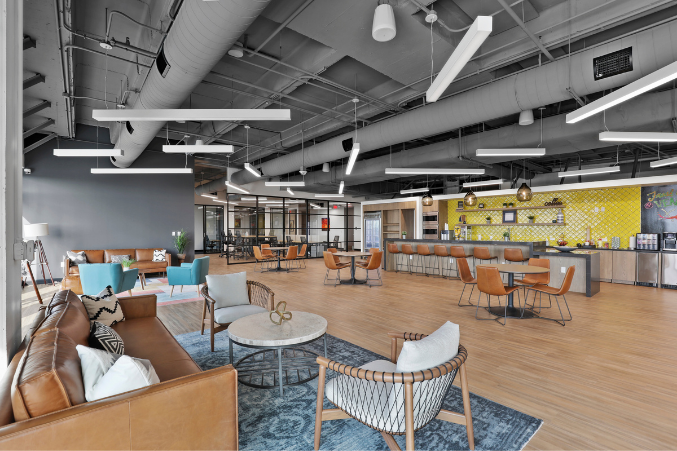 Venture X
, a flexible workspace provider, has leased 22,161 square-feet at the Braniff Centre mixed-use redevelopment in Dallas. Tom Sutherland, Ryan Hoopes, and Sarah Savage of Cushman & Wakefield represented Venture X in their lease negotiations. The landlord is CLT Commercial Partner.
San Francisco-based 
SoFi
has leased 12,500 square feet at Hall Park in Frisco. The company has leased temporary space in Lewisville for the past two years, with around 50 employees. The new lease could up that to more than 100 full-time employees.
Baylor Scott & White Institute for Rehabilitation
renewed its 4,631 square-foot lease with Regent Properties at 7701 Las Colinas Ridge in Irving. Transwestern's Nathan Durham represented the landlord.
3008 Commerce Street
in Deep Ellum has been purchased by a local business ownership represented by Taylor LeMaster of Inroads Realty. Kirk Hopper Fine Art previously occupied the building, and Matthew Otte with WhiteBox Real Estate represented the seller.
Dentist 
Susan Aten
leased 2,051 square feet at 500 N. Coit Road in Richardson. Kat Morrison represented the landlord, Hartman Income REIT.
RETAIL
Boswell Towne Center 
in Saginaw has sold. The 21,290 square-foot retail strip is 100 percent occupied and anchored by Albertsons. Strive represented the seller, a Dallas investor. The buyer was from Fort Worth.
US Army Corp of Engineers
has leased 6,100 square feet at 380 Town Center in McKinney. Jack Weir and Andrew Sudderth of The Retail Connection represented the landlord, McKinney SH II. TRC's David Levinson represented the tenant.
Top Fitness Store
has leased 5,675 square-feet in the Shops of Southlake. Michelle Caplan and Maggie Hansen with Weitzman handled negotiations as exclusive leasing agents for the center. Scott Muller and Sydney Muller represented the tenant.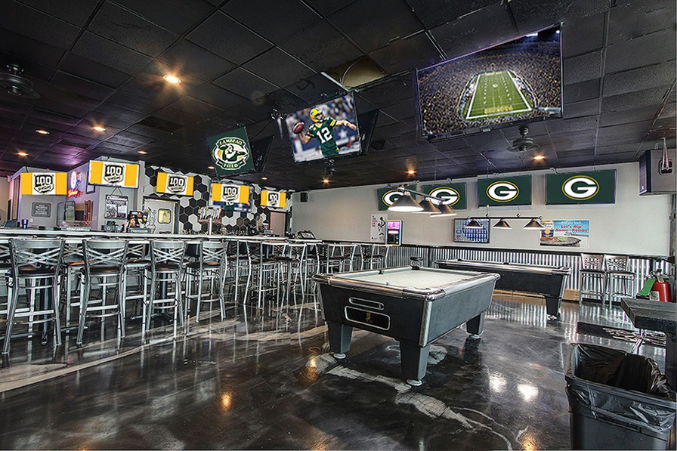 Benders Sports and Spirits
has signed a 7-year 4,086 square-foot restaurant lease at 300 N.Coit Road in Richardson. Andy Anderson, principal at Restaurant Properties Group, represented the tenant. Andrew Shaw of NAI Robert Lynn Real Estate represented the landlord, Pipit Partners.
Hills Cafe
has leased 2,810 square-feet at Castle Hills Village Shops in Lewisville. Bright Realty's Dan Looney and Nick Miller represented Bright Realty, the landlord, in the transaction. Hunt Kim and James Lee of JLB R&I represented the tenant.
Soiree Coffee Bar
has leased 2,655 square feet at Trinity Groves Residential in West Dallas. Jill Tiernan and Kendall Ibsen with The Retail Connection represented the landlord.
Ascension Coffee
and ZAAP Kitchen have leased space in Fort Worth's WestBend near the Trinity River. Both will open this fall. Ascension's entrance to Fort Worth with the 2,420-square-foot shop at WestBend will mark the brand's sixth location in the metroplex.  The coffee shop was first launched in Dallas in 2012 by restaurateur Russel Hayward. Kaitlin Travis facilitated the lease.
Focusing on traditional Lao cuisine and Thai Street food, family-owned and operated
ZAAP Kitchen
will open its doors by early November. Based in Dallas, WestBend will welcome the brand's fourth store and first location in Fort Worth. The restaurant has leased 1,021 square feet.
Taylor Cantrell facilitated the lease.
Get the D CEO Real Estate Newsletter
Get weekly updates on breaking commercial real estate news and relevant industry reports.