Share your top deals by emailing Real Estate Editor Bianca R. Montes at [email protected].
DEAL OF THE WEEK
National industrial real estate investment and development company CT Realty has purchased an 18.46-acre infill site in Irving, the future home of Stadium Logistics Center. The $40 million project will meet the surging demand for supply chain distribution space amid spiking e-commerce sales growth. The spike in e-commerce growth in the wake of the pandemic is set to push online sales to $700 billion in 2020, an 18 percent increase over last year, and a significant demand driver for distribution space nationwide.
The property is next to the former Texas Stadium in the South Stemmons industrial submarket, where the current vacancy is below 4 percent against an inventory of 120 million square feet.
CT purchased the site from long-term owner NCH Corporation, represented in the transaction by Mike McElwee at Avison Young. Craig Jones and Randy Touchstone at JLL represented CT and will handle leasing of the project planned for completion in September 2021.
The general contractor is Talley Riggins Construction Group, and the project is being designed by Pross Design Group, both based in the Dallas area. California Bank and Trust will provide construction financing.
PERMITS
A 517,220 square-foot industrial warehouse at 3500 S. Airfield Drive in Irving is expected to start construction in October. Logistics Property owns the $18.6 million project. Ford & Associates Architects are leading design.
The Legacy Senior Communities has filed a permit to build an 8-story living facility, Legacy Midtown Park, at 8182 Manderville Lane in Dallas. The 437,000 square-foot project is estimated to cost $116 million. Construction has already begun and is expected to wrap up in December. D2 Architecture will lead the design.
A permit has been filed to build a new headquarter office for flooring contractor Pennington Commercial. The $4.4 million office project is located at 2052 McKenzie in Carrollton. Construction on the 39,900 square-foot building will begin this December and be completed by December 31, 2021. Blackbird Studio Architects is leading the design.
Holt Lunsford Commercial has filed a permit to construct a 174,720 square-foot industrial building named Richardson Shiloh Industrial at 3100 Shiloh Road in Richardson. Construction is anticipated to begin in October and end in September 2021. RGA Architects is the registered design firm.
Hartman Income REIT has filed a permit for a two-building, almost 123,000 square-foot warehouse in North Fort Worth. RGA Architects designed the $6.5 million project. The project would be completed next ear.
Solid Classic has filed a permit to construct a two-story 22,800 square-foot Classic BMW dealership at 6800 Dallas Pwky. in Plano. The $2 million project is expected to begin in November and take about a year to complete. VLK Architects is leading the design.
4301 Development filed a permit to construct two shell retail buildings at 4301 14th St. in Plano; a 14,502 square-foot build and an 8,404 square-foot build, both estimated at $2.5 million. Q Architecture is leading the design.
A permit has been filed to build a Walk Ons Bistreaux & Bar at 3702 W. University Dr. in McKinney. Construction on the 7,313 square-foot sports bar is expected to begin in late October and be completed by June 2021. WCA Design Studio is leading design on the $2.6 million project.
INDUSTRIAL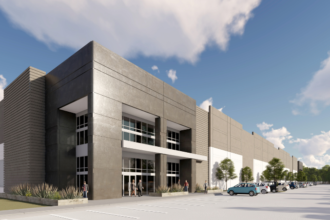 1000Bulbs.com has signed a 203,040 square-foot lease at Urban District 30 in Mesquite. The lease is one of the larger leases to land in Mesquite / Garland submarkets year-to-date. Also, this is the first tenant to be welcomed to Urban District 30, which is expected to deliver in the fourth quarter of 2020. Stream Realty Partners' Blake Kendrick and Seth Koschak represented the tenant, 1000Bulbs.com, and Stream's Matt Dornak and Drew Feagin represented ULR.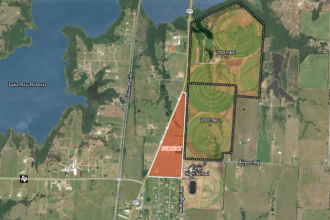 SVM Estates acquired 67.692 acres on the west side of Highway 377, north of Shawnee Drive in Tioga, about 60 miles north of Dallas. Younger Partners' Ben McCutchin represented the Seller, Gene McCutchin, in the sale. The land, which is currently grazing pasture, will be held for future investment. The land is adjacent to the new Tioga High School.
Prime Labs signed a new 7,076 square-foot lease with CS Tech Flex at 5000 South Freeway. Transwestern's Garrison Lackey represented the tenant.
Reliant Enterprises purchased 5,132 square feet investment building at 4411 Broadway Ave in Haltom City. Troy Morgan, CCIM, and Rob Exline of Structure Commercial represented the Seller, and Kaysone Orlando represented the purchaser.
OFFICE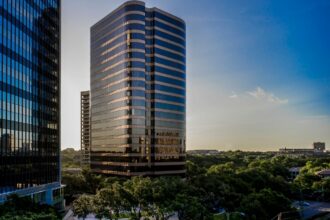 Gables Residential Services renewed its full-floor, 15,114 square-foot lease at 3811 Turtle Creek with KBS Realty Advisors. Transwestern's Scott Walker, Kim Brooks, and Justin Miller represented the landlord. Newmark Knight Frank's Garrison Efird, Louis Pascuzzi, and Jim Cooksey represented the tenant.
Credence Resource Management LLC leased 3,497 SF of office space at 4222 Trinity Mills in Dallas. Troy Morgan and Rob Exline of Structure Commercial negotiated the lease.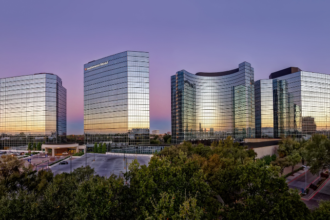 Coca-Cola Southwest Beverages, a company of Arca Continental, has signed a lease at Two Lincoln Centre, one of the largest office developments along the Dallas North Tollway. Coca-Cola Beverages is moving into 31,000 square feet from its Farmers Branch office. Matthew Schendle and Clint Madison of Cushman & Wakefield negotiated the new lease with Conor McCarthy and Greg Biggs of JLL.
Lucas E. Lawson, dba Nfocus Financial Partners, leased 2,480 square feet at 17300 N. Dallas Pkwy in Dallas. Jack Forney, with Centurion, represented the tenant, and Michael Bowles represented the landlord, Hartman Income REIT.
RETAIL
Drivers Edge Auto Repair in Flower Mound has sold. STRIVE's Mason Reiter exclusively represented the Seller, a Florida investor, and cooperated with an outside broker to secure the Buyer, a private investor from California.
Dollar General leased 8,393 square feet at 2515 Rosemeade Pkwy. in Carrollton. Eric Deuillet of Structure Commercial negotiated the lease.
Giant Party Sports leased 6,478 square feet at 1201 E. Spring Creek Pky. in Plano. Don Wass and Eric Deuillet of Structure Commercial represented the tenant, and Robert Adams of Rosebriar Properties represented the landlord.
Resort Vacation Call Center leased 5,625 square feet Parkwood Village Shopping Center in Bedford. Jake Burns and Eric Deuillet of Structure Commercial negotiated the lease.
Taco Delite leased 3,000 square feet at 2975 W. 15th Street in Plano. Jeremy Cummings and Eric Deuillet of Structure Commercial negotiated the lease.
Lewisville Boxing Team Center has leased 1,680 square feet at South Mill Plaza, 782 South Mill St. in Lewisville. Stephanie Jacobs, Mai Nguyen, and Jeff Lewin of RESOLUT RE represented the landlord.
BirdieBox has leased 1,437 square feet at The Star in Frisco. Sara Bodzy, with TIG Real Estate, represented the tenant.
Get the D CEO Real Estate Newsletter
Get weekly updates on breaking commercial real estate news and relevant industry reports.