No industry has escaped the immense change brought on by the COVID-19 pandemic, and many, if not all, are having to evaluate processes of where and how people do their jobs. Due to the nature of the work we do in commercial and civil construction, we are in an inherently safety-focused business. There is nothing more important than the safety of employees, building partners, clients, and the public. Since safety has always been a priority in the industry, we were ready to enhance safety measures, even more, to protect our workforce from COVID-19.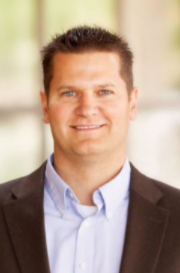 Over the last several years, McCarthy has implemented technologies—Procore and Origami—that provide data with which we can improve job site safety. Procore is a web-based platform for documenting safety inspections, safety violations, and ensuring compliance with safety protocols and OSHA reporting requirements, among other operations on the job site. We organize and analyze the data entered in Procore using Origami safety software.
Analyzing the data using these two platforms has caused us to shift from relying on lagging indicators to now being able to utilize leading indicators. This allows us to predict potential safety issues and to intervene before an incident occurs, as well as to find ways to modify and improve our safety training practices.
As an example, with data from Origami, we were able to determine that minor accidents were occurring in the early morning and right after lunch. Further, we were able to identify if individuals having the occurrence were new workers or where on the job site to provide more supervision during those times.
In the last few months, these technologies have been used to protect workers from COVID-19. The use of a QR code self-screening tool and thermal imaging for temperature screening at site entrances are just two examples.
The newest technology we are actively exploring is called Kwant–a small, wearable device for each worker to detect whether or not they are social distancing by accurately measuring how far apart they are from each other. Created for tracking slips and falls, among other safety indicators on job sites, Kwant is providing us data to help protect workers from the risk of COVID-19 infection.
The construction community is helping the industry as a whole be safer. While general contractors are typically competitors, in the past few months, we have been partners in a more significant cause—realizing the best way to get through the pandemic is by working together to keep people safe. I have had virtual meetings with fellow leaders at other general contractor companies to collaborate on strategies to mitigate COVID-19 both on the job site and in our offices. In these calls, we update each other on what affects our job sites and our business, some of the protocols we were putting in place early to mitigate risk and discuss the various county, city, statewide, and country-wide orders.
Nate Kowallis is the Senior Vice President, Operations for McCarthy Building Companies, Inc.
Get the D CEO Real Estate Newsletter
Get weekly updates on breaking commercial real estate news and relevant industry reports.