Well, it has certainly been a rather interesting year, especially the past 100 plus days. If 2020 was a book, it would have been written by Stephen King—and Quentin Tarantino would have directed the film adaptation.
My thoughts and prayers go out to all of those who have been affected by the pandemic. We will persevere. As we now find ourselves in the second half of the year, I thought it would be beneficial to provide to you a few salient comments about the macro capital market environment, from my perch, as well as a summation of what I expect the balance of this year and into 2021. There are five main topics I would like to cover:
This is not the GFC of 2008-2010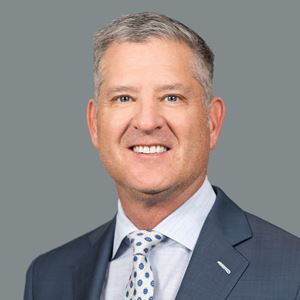 As much as we want to compare this economic downturn to the events of 2008–2010 and even September 2001, there are stark differences to both. On Jan. 15, the commercial real estate market across the globe, and especially in the U.S., was the best performing market we have ever witnessed. It was nirvana.
The GFC was really a global issue of risk not being priced appropriately and an oversupply problem in the U.S. This time, it is much different. Perhaps, the hospitality market (oversupply and systematic issues) and the retail market (primarily eCommerce) reacted appropriately. However, I feel the office market overcorrected and the pendulum has swung too far.
The simple math will tell you that office building values are down 20 percent–when making adjustments to debt, underwriting parameters, and yield expectations—but I feel that is far too punitive and values are most likely down, on average, across the Sunbelt 5 to 10 percent. During the nadir of the GFC, values across the Sunbelt were down 30 percent and there was real distress across the market.
This time, I do not expect a plethora of distress but do expect stress. We will see this manifest itself in the third and fourth quarters of this year. I really don't expect the commercial real estate market to find a sense of normalcy until the second quarter of 2021.
The Stock Market is not a good indicator of the macroeconomy
We need to all stop looking at the stock market on a daily—and even hourly—basis. It's too emotional and is not a good barometer of the overall macroeconomy.
I am amazed at the daily fluctuations based on either good news or bad news and relying on the leading market indices will drive us all crazy. I have always said that the stock market should only be open on Wednesdays and, if that was the case, our "IDs" would all be in a much better place.
There is a current window of liquidity and cap rate compression is even in the cards
There appears to be a very good window for liquidity in the market, most likely between now and up to the election. The market is red hot for core industrial and Class A multifamily and very strong for single-tenant, net-leased office with strong credit profiles. The debt markets have improved dramatically over the past 30 days and, although not back to pre-COVID levels, it is definitely moving in the right direction.
There is also a sense of frustration in the market and heightened desire to place capital–both debt and equity–since the end of the year is right around the corner. Although you would not ascertain this by reading most industry publications, there is product both on the market and coming to the market.
We have almost $1 billion of office product across the Sunbelt in different stages of marketing from under contract (yes, under contract…) to packaged and ready to go. Additionally, I can make the case—and actually do at cocktail parties and in capital markets presentations—that we will experience cap rate compression for core office in the U.S. in late 2020 and throughout 2021.
Three primary reasons for this:
1. Simple supply/demand fundamentals. There is about $20 of demand for every $1 of supply for office product across the Sunbelt. We shouldn't fight what Adam Smith predicted almost 250 years ago. Just simple Econ 101.
2. The U.S. is absolutely viewed as a safe-haven investment market—even with all that we are dealing with—and this is not going to change. Offshore capital is very focused on this market and the substantial decrease in hedging costs has only magnified the attractiveness of investing foreign capital in our growth markets.
3. The relationship of cap rates to global treasuries is far from the standard deviation and historical mean. Global treasury rates have always been an anchor to commercial real estate cap rates and I do not see this changing. With most of the Euro Zone close to zero and even sub-zero–highlighted by the German 10-year bund at negative .44 percent—and the U.S. 10-year bond at .67 percent, cap rates for core, "durable income" real estate should and will compress.
The Migration to the Sunbelt—and suburban office—is accelerating
The migration to the Sunbelt was happening well before COVID came along. Now, it's on steroids. We are tracking the population inflows from the Northeast to the Southeast and from the West Coast to Texas. We have been telling the Sunbelt story for years and now we have empirical evidence to support our thesis. Investors are laser-focused on this as well. It's rather simple: people are moving to the Sunbelt due to jobs, cost of living, and quality of life.
Employers are following the migration in order to attract and retain talent, primarily millennial talent. Investors are following the tenants—primarily technology-related tenants—to the high-growth Sunbelt markets for quality risk-adjusted returns. Additionally, we are witnessing accelerated demand for quality Sub-urban (basically suburban assets with urban qualities) office product by both tenants and investors. This will only be magnified by the millennial population aging, getting married, and locating in residential nodes near quality public schools that provide a larger footprint to raise a family. Suburban office presents the greatest opportunity for cap rate compression in the office sector.
The office building is not going away
We all just need to take a deep breath and RELAX—the office building is not going away. There has been so much discussion over this topic—and probably rightly so—over the past five months and it is rather interesting to me the snap-jerk reactions from industry luminaries. Yes, we have all worked more from home than ever before. How is that working out? I know it is rather difficult to be locked in a small home or apartment with young children who need to be homeschooled. Trust me, it's no better with four college-aged kids who sleep to noon, don't do any chores, and drink the fine wine and Tito's in the evening (not speaking from experience at all…).
I do believe the office space fundamentals will weaken in the near term but, mark my words, three years from now the office footprint in the Sunbelt will be greater than it is today. The market has seen densities increase dramatically over the past 20 years from an average of 250 square feet per employee to as low as 100 square feet per employee. This level of densification cannot maintain itself in order for companies to attract and retain talent. I'm a state school guy (Go DAWGS!) but it's easy to understand that, if employers double the number of employees that work from home and also double the square footage per employee for social distancing and recruiting purposes, the industry will need more office space.
And, we are already hearing from our corporate clients that they are going to establish multiple satellite offices in key markets which will only increase the need for additional office space. As great as not showering or shaving has been the past four months, we need an ecosystem. We need interaction. We need to get back to work!
Don't ever underestimate the sheer will and determination of the American people—especially Texans! I am fully resolute and have both conviction and passion that we will get through this and be much stronger on the other side. Cheers!
Mike McDonald is Vice Chairman in Cushman & Wakefield's Capital Markets group.
D CEO Real Estate Newsletter
Get weekly updates on breaking commercial real estate news and relevant industry reports.