The fundamentals of law firm real estate are changing faster than ever before. Plot significant trends affecting law firms on a chart, and over the past five years, 2015-2020, you will see a steady yet subtle increase in their proliferation throughout the legal sector.
Trends such as increased adoption of technology, driving efficiency in workforce and operations, and the competition for top-end talent and clients, have slowly but surely been gaining momentum. But the pandemic and related economic downturn of a tumultuous 2020 have accelerated rapid change in many of these trends.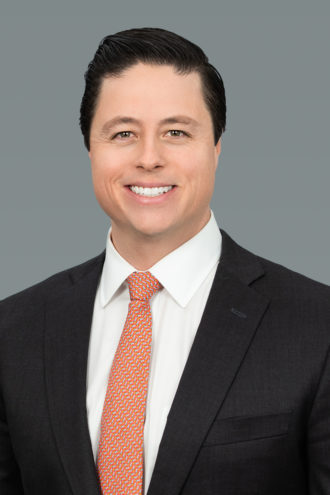 My favorite example of this happened on May 4 in the middle of a global lockdown. For the first time, arguments were made in front of the Supreme Court of the United States in a virtual setting. What has been touted as a crown jewel moment for many appellate practices has now—like the majority of business conducted for the last six months—gone remote.
Real estate is one of the most critical factors in how firms will operate moving forward. In Dallas-Fort Worth, law firms lease and occupy more than five million square feet of office space.
Here are the DFW law firm real estate statistics, changes, and trends we project:
The current average square feet per lawyer in Dallas-Fort Worth of 1,093, will decrease.
This ratio has been decreasing steadily for years. However, we expect this number to continue dropping at an accelerated pace, driven even harder by the pandemic. Growth of remote working and hoteling (a reservation-based, unassigned seating model) has become prevalent in current work-from-home conditions and the staggered return to the office.
Optimization of a firm's operations staff and reduction of less productive attorneys call for the right-sizing and boosting of its real estate footprint. In 2019, pre-pandemic, law firms signing new leases or renewals reduced its occupied square footage by an average of 10.6 percent.
"What is our target size moving forward?" has become one of the most significant law firm topics moving forward.
The average law firm gross rental rate in DFW is $33.84 per square foot and will remain steady.
We expect this figure to remain steady or even increase slightly. Even though we expect a continued reduction in footprints, "flight to quality" is still a significant effect with significant law firms using trophy office buildings and associated amenities to help them win the war for top talent. Recruitment and retention is still the prime concern of almost every major law firm.
For example, AmLaw 100 firm BakerHostetler recently relocated and leased space at Harwood No. 10, a newly constructed trophy office building that recently opened in the Harwood District. This followed international law firm Reed Smith leasing 50,000 square feet in the same building earlier this past Spring.
Additionally, "Work Environment" was cited as one of the top two most important matters to associates in determining which law firm to join ("compensation" is still king).
The average annual cost of real estate per lawyer in Dallas-Fort Worth is $36,472
In the short term, we expect this number to remain relatively steady or even increase slightly. Firms will need to wait until applicable lease triggers, such as expiration or termination options, to adjust footprints. In the meantime, the cancellation of summer associates programs, pay cuts/distributions changes, furloughs, and layoffs have been common reactions to the recent COVID-19 related downturn, all resulting in a decreased attorney count with the same short-term cost of real estate.
There are also indicators still that the legal workforce is shrinking at a slow but concerted pace. For example, during the heart of the most recent economic expansion, the number of U.S. law students graduating each year decreased by 22 percent.
In the long-term, as law firms have the opportunity to strategically adjust plans for optimal office sizes and address office leases, we expect a decrease in the cost of real estate per lawyer. Real estate, being the second largest expense in a firm's budget, will play an essential part in reducing cost, especially as competition and fee structures are increasingly applying pressure on profitability.
Real estate costs account for 5.4 percent of firm revenue, on average, in Dallas-Fort Worth.
This percentage has been steadily decreasing over the last five years, and we expect it to continue to do so. Fifty-Five percent of firms are carefully evaluating operations and how services rendered can be streamlined. The rapid acceleration of technology implementation, such as virtual meeting tech and IT security, will begin sub-planting spending in other areas of firm operations.
In the not-so-distant future, we expect technology costs to eventually account for a higher percentage of revenue than real estate. The reduction of square footage occupied, increased capabilities for remote working, and pressure on profitability will continue pushing the real estate expense percentage lower.
While it is too early to know the long-term effects of COVID-19, a few observations are precise. The pace of change has accelerated, and new directions that were not widely considered feasible in the past, are now very likely to happen (e.g., working from anywhere, hoteling, reduced office footprint).
Firm strategies in the future will incorporate a more holistic approach to what the law firm is, its areas of practice, client relationships, geography, talent base, diversity and inclusion, culture, technology, operations, and real estate. This will lead to a broader range of strategies and innovation as firms better articulate what they are and who they serve, positioning themselves for future success.
Click here to read more about trends affecting law firms.
Ryan Hoopes is a Director in the Legal Sector Advisory Group at Cushman & Wakefield.
D CEO Real Estate Newsletter
Get weekly updates on breaking commercial real estate news and relevant industry reports.