The Dallas-Fort Worth retail real estate market entered the current pandemic-induced downturn from one of the strongest economic positions it has held in a decade. Come March; however, unprecedented challenges affected all aspects of the area's economy.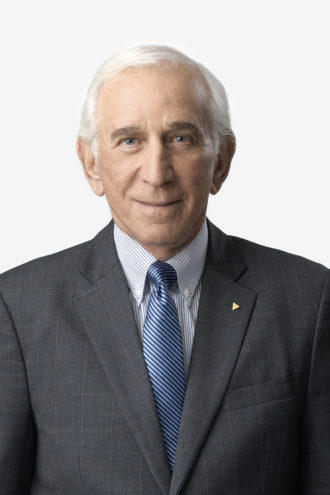 COVID-19 created a sudden and significant increase in unemployment, significantly reduced shopper traffic, and mandated closings, or diminished capacity limits. Area retailers can find a silver lining, though, in the fact that the market has seen back-to-back years with healthy performance and a decade of near-historic low retail construction, which has kept oversupply to a minimum.
Coming into the year, occupancy stood at 93.4 percent; through the first half of the year, the number dropped to 92.6 percent, according to new data from Weitzman.
Along with the pandemic, numerous closings from major chains like JCPenney, Pier 1, Tuesday Morning, and Stage Stores contributed to occupancy declines. The drop was tempered, however, by the health of the industry, combined with PPP loans and a willingness by area landlords to accommodate tenant needs.
Weitzman expects to see additional store closings in the second half of 2020 and into 2021 but says the market is still on pace to see its eighth consecutive year of occupancy above 90 percent. During the last economic downturn, in 2008 and 2009, overall occupancy dropped to 86 percent.
Fallout will be limited this time around if a vaccine and-or treatment to COVID-19 is developed in the near future, and consumers feel comfortable shopping beyond the bounds of their living rooms.
"Until that sense of safety is achieved, and consumer confidence increases, it is up to the retail real estate industry and national, state, and local governments to help lessen the massive challenges faced by retailers and restaurants during the current pandemic," said Herb Weitzman, executive chairman.
Thanks to residential and population growth, the economy continues to create demand for leasing in existing retail projects. Some notable new leases for 2020 include two Fitness Connection locations that total more than 55,000 square feet each, a Conn's Home Plus store of 41,000 square feet, and a 37,000-square-foot Planet Granite rock climbing studio.
 Limited Retail Construction Underway
The North Texas market is expected to add approximately 1.3 million square feet in new and expanded retail projects during the calendar year. This represents a drop from 2019's 1.7 million square feet and 3.5 million square feet in 2018.
The total number of deliveries in 2020 are expected to be low due to construction delays and caution during the pandemic, but also nationwide trends of limited anchor expansions, existing project redevelopments, and mixed-use and unanchored retail projects, Weitzman reports.
Ongoing occupancy declines should be mitigated by limited construction. Some critical new retail projects include the 225,000-square-foot Shops at Chisolm Trail Ranch and continuing work at Grandscape in The Colony.
Get the D CEO Real Estate Newsletter
Get weekly updates on breaking commercial real estate news and relevant industry reports.