We all know that retailers and restaurants in Dallas and throughout Texas are reopening, but we also know the experience won't and can't be the same for the foreseeable future.
I've worked in retail real estate in Texas for decades, and as the saying goes, I've been through more cycles than a washing machine. But even with my experience, I've never seen a market and economy come to a near halt the way we've seen during this pandemic cycle.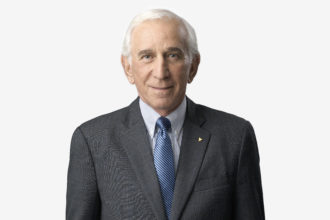 We need to stress the fundamentals of location and tenant mix and layout now, but we can't just rely on these tools that got us through previous cycles. This is an unprecedented downturn, and it requires unprecedented innovation, creativity, and lots of patience.
We need to do everything in our power to help our small businesses make it to the other side of this crisis. To that end, we've assisted with SBA loan applications and workouts to help our tenants stay afloat, and we know that many other retail landlord representatives have done the same thing.
But all the rent relief in the world won't help if a business' customers don't come back, too. We know these customers want to return to their favorite stores and businesses; they want the sense of community that no amount of Zoom meetings can satisfy. But more than anything, they want to know that it's safe to return.
We all want to be together again, but in a different way than ever before. That's why, as a retail property manager, Weitzman is harnessing the full power of its proprietary digital platform to launch its most comprehensive campaign ever. The campaign, named "A New Together Again," encompasses shopping center websites, social media platforms, blog posts, tenant-specific posts, and video.
"A New Together Again" encourages shoppers through an emphasis on community, safety, and human interaction. The campaign images and messaging are designed to inspire by highlighting tenants' ingenuity–and safety measures. Images abound of mask-wearing store and restaurant staff, and services like curbside and takeout.
The campaign currently encompasses hundreds of tenants and dozens of centers totaling millions of square feet. With the campaign, Weitzman reminds people to shop locally, shop safely, and shop now as part of this "A New Together Again."
The campaign gives our marketing team a direct channel to speak to customers to promote our retailers. These messages are reaching about 85 percent to 87 percent of the population within a three-mile radius of a typical Weitzman-managed shopping center, per analytics the marketing team provided, and they are being broadcast on average three times a week.
For those tenants not on social media, Weitzman's marketing team has reached out to help them get onto Instagram or other platforms. The marketing team has found that some of the "dark" retailers actually do have a social media presence, so the team works with these tenants to make their pages more visible and searchable through the use of links and hashtags.
My long experience tells me that we'll eventually get through even a cycle as devastating as this one. In the meantime, it's up to all of us in retail real estate to do what it takes to get our tenants to the other side.
Herbert Weitzman is founder and executive chairman at Texas-based Weitzman, the largest retail brokerage and services firm based in Texas
Get the D CEO Real Estate Newsletter
Get weekly updates on breaking commercial real estate news and relevant industry reports.