For many private homebuilders, tightened lending restrictions amid the pandemic has resulted in a lack of funding, which leads to halted construction, declines in new home starts and difficulty in acquiring new land.
Megatel Homes has purchased a 29-acre parcel of land in Mansfield. Once developed, the $40 million residential project, known as Mitchell Farms, will feature 112 single-family homes ranging in size between 1,700 square feet and 4,500 square feet, which will be priced between $280,000 to $450,000. "Despite the challenging economic climate created by the coronavirus pandemic for many real estate sectors, we've found residential real estate to be unwaveringly resilient in this growing market," said Zach Ipour, the company's co-founder. "Many of the top market analysts concur that residential real estate will likely continue to weather the storm, and recent data clearly supports this view."
Ipour explains that Megatel has a solution to this challenge in the finance vertical of their company, Megatel Capital Investment. "In homebuilding, how you react during market slowdowns can change everything," he said. "We knew our focus needed to be on maintaining a strong deal pipeline. Capital from MCI afforded us the opportunity to reevaluate and renegotiate deals, without struggling to access institutional funding."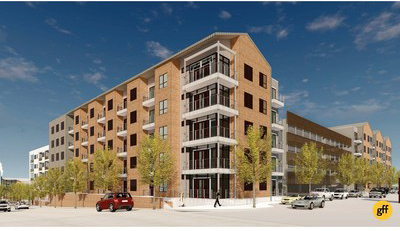 Stillwater Capital Announces Groundbreaking of Crystal Springs
Dallas developer Stillwater Capital Investments announced the start of construction on Stillwater Crystal Springs, a 387-unit apartment community in Fort Worth. Stillwater is partnering with Boston-based CrossHarbor Capital Partners on the project situated 6.85 acres along the West Fork Trinity River in The River District. The first units are scheduled to be delivered in early 2022 and will consist of studio, one-, and two-bedroom units.
The project is named after its predecessor, the Crystal Springs Dance Pavilion, which was home to a popular dance hall and swimming hole from 1930 to 1966, famously known as the birthplace of Western Swing. The country music venue was a popular destination and featured such performers as Bob Wills and Milton Brown, with reported guests such as the infamous Bonnie Parker and Clyde Barrow.
"The unique topography of the site provides an opportunity for elevated amenity decks and incredible views," said Stillwater Partner Clay Roby. "With direct access to the Trinity Trail, the project will also address increasing demand for developments that promote density and walkability in a thoughtful and community-focused way."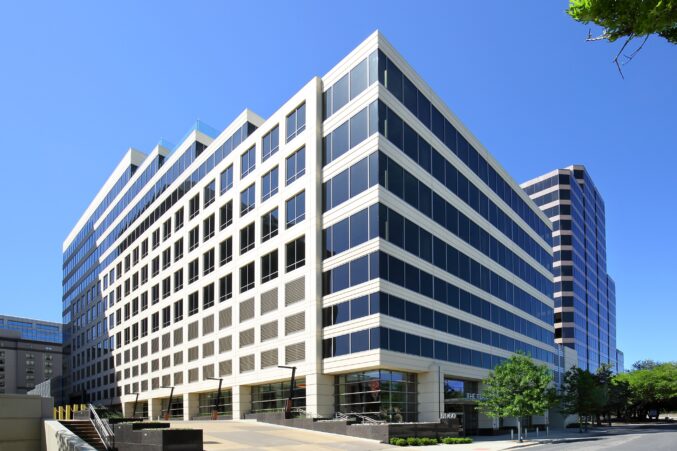 Ameriprise Financial to Relocate a Dallas Office to Penthouse Office in The Terraces at Douglas Center
Ameriprise Financial, a global diversified financial services company, is relocating one of its Dallas offices to The Terraces at Douglas Center, 5960 Berkshire Lane in Dallas. The company, which previously headquartered at was previously located at 7557 Rambler Road in Dallas, has leased 10,844 square feet in the office tower and will occupy the entire penthouse floor. Their new space also will include a 2,000-square-foot terrace that overlooks Preston Center, which includes dozens of restaurants, retail locations, and other conveniences.
Mike Wyatt and Travis Boothe of Cushman & Wakefield represented Ameriprise Financial in their property search and lease negotiations. Completed in 2018, The Terraces at Douglas Center is the newest office building in Preston Center. The 12-story property includes more than 170,000 square feet.
"Our branch has experienced significant growth over the last five years as top advisors from across the industry have joined us," said Blake Harris, CFP, Ameriprise Branch Manager. "Our new office location in Preston Center will position us to continue to attract high-quality talent here in Dallas and provide exceptional service to our clients."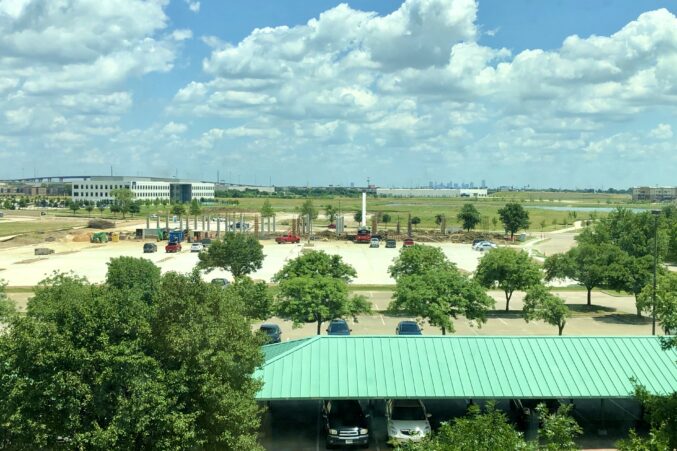 Younger Partners to Market New 103,000 Square Foot Office Building
Scheduled for delivery this December, Three Hickory Centre, a 103,000-square-foot four-story office building, will join the 290-acre Mercer Crossing mixed-use project developed by Centurion American. The building is being marketed by Younger Partners' Kathy Permenter and Garrett Marler.
The location on five acres at 1801 Whittington Place in Farmers Branch is near DFW Airport with direct access to three major thoroughfares, the President George Bush Turnpike, Interstate 635 and Interstate 35.  The building's floor plates will each feature about 26,000 square feet. The exterior is slated to be very similar to the existing One & Two Hickory buildings.
"The interior will be delivered in shell condition, so it is completely customizable for future tenants, and it is for lease or sale," Permenter said. "We are leasing the building as a multi-tenant building, but Three Hickory is also a great single-tenant option."
Harwood No. 10 Welcomes New Tenant
Wealth management and investment banking firm Stifel has leased 20,000 square feet at Harwood No. 10, the newest building in the 19-city block district of Harwood. Cribb Altman, Scott Shelbourne, and Mike Wyatt of Cushman & Wakefield negotiated the lease with Kelly Whaley and Hannah Waidmann of Harwood International. Branch Manager JR Koejimas says the St. Louis-based firm will have 16 advisors working from the new Dallas office and expects that number to grow.
Harwood No. 10 is now over eighty-five percent leased.
In the next few weeks, Harwood No. 10 also will welcome the district's newest eatery, Harwood Arms. The restaurant will have a neighborhood pub feel and open at the ground level of the building.
Wynne/Jackson and a McKinney-Based Investment Group Close on Royse City Residential Master Planned Community
Dallas-based real estate development firm Wynne/Jackson has partnered with Tucker David Investments—along with some of their core investment partners represented by Paul and Ben Pogue—for the development of a new project called "Creekshaw." The Partnership Plans to Develop Approximately 755 Lots in a Three-Phased Development. The newly-formed JV acquired approximately 182 acres in Royse City, which has received preliminary plat approval for development into a maximum of 755 single-family residential lots.  
David Weekley Homes and Highland Homes, along with national builder KHovnanian Homes, will be the homebuilders in the project. Robbie Patman with HC Brokerage and Bobby Crowell with Remax Heritage brokered the land sale.
The initial phase of 276 lots is under construction, with completion targeted for late 2021. The model homes will face a landscaped pond at the main entry for the project at FM 35 and Shaw Road. "Resort-style" amenities will be built with the initial phase, including a lagoon pool with a playground and structured event pavilion and several miles of hike and bike trails. A sports complex also is being built along with the community, which will include a total of four soccer fields—2 soccer fields in phase 1, 2 additional soccer fields with phase 2, which will be dedicated to Royse City.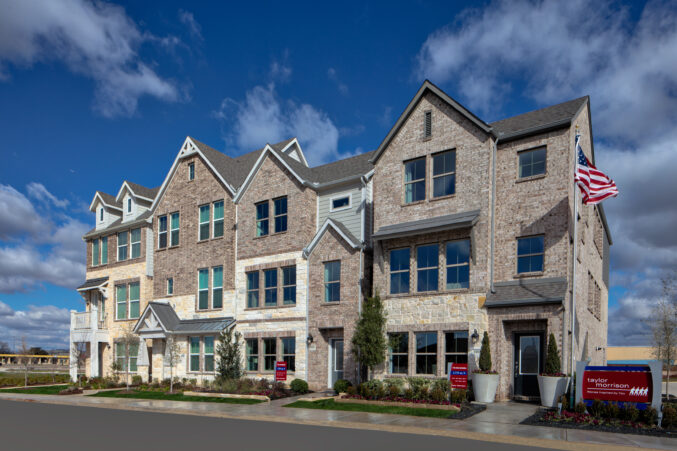 Taylor Morrison Announces New Homes in Euless' Founders Parc
Taylor Morrison has purchases 112 lots at Founders Parc, a new urban community located south of SH-183 off Industrial Boulevard/SH-157. Founders Parc, developed by Centurion American, consists of 57 acres of commercial, retail, restaurants, and housing. The three-story single-family homes will be priced from the $260s and range in size from 2,024 to 2,882 square feet and two to four bedrooms.
Conor Commercial Real Estate Expands Into Dallas Market, Hires VP
Jason Young has joined Conor Commercial Real Estate as Vice President–Multi-Family and Dallas Market Officer. In his new role, he will be responsible for launching the firm's multi-family efforts in Texas. "Expanding into the Dallas multi-family market is something we've been planning for quite some time," remarked David Friedman, President of Conor. "We're confident that Jason's experience and background have positioned him to be an excellent fit for this role, and we're looking forward to seeing what he achieves with our company."
Conor brings 20 years of experience in the real estate industry to his new role. He is a graduate of Southern Methodist University's Cox School of Business and began his career with Crow Holdings, and later spent several years in the Washington, D.C. market with national apartment developer JPI and The JBG Companies, where he focused on high-density apartment and mixed-use developments. Young later returned to Dallas and joined SRP Medical, where he led the company's senior housing development platform.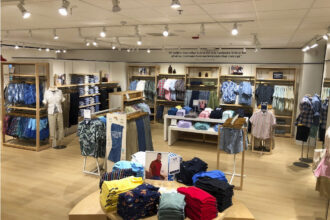 Lands End Opens Store in Frisco
Lands End opened its newest retail store at The Centre at Preston Ridge in Frisco. The 4,806 square foot store was initially slated to open in spring but was pushed back due to the coronavirus pandemic. The Frisco location features Lands' End's latest apparel and accessories for women and men, with an extended range of plus and petite sizes for women.
Get the D CEO Real Estate Newsletter
Get weekly updates on breaking commercial real estate news and relevant industry reports.