COVID-19 pandemic? Oil price crash? During this unprecedented time with unprecedented events, DFW industrial real estate—if you can believe it—is cruising into a promising future with even more upside potential.
Coming into March, our market was as strong as ever, highlighted by "peak" rental rates, building values, occupancy, absorption, and 30 million square feet of new space recently delivered or under construction in the DFW market. Yes, 30 million.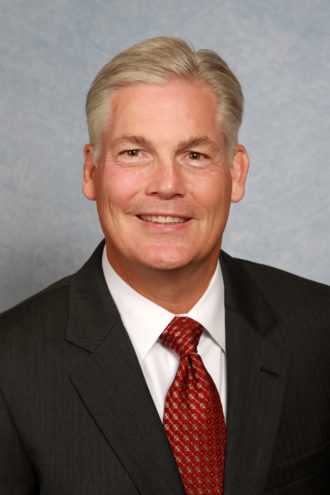 While we were working from home, we saw a steady stream of quality renewals get signed, as well as several high-profile new leases signed, including FedEx (775,000 square feet), Mars (600,000 square feet), AmerCare (390,000 square feet) and Ameripack Foods (400,000 square feet). Although these lease deals were in process before COVID-19's onset, they were completed and not put on hold as many other deals have been.
Moving forward, we are hearing corporate occupiers will need to move inventories from the "just-in-time" age to more of the "safety stock," which experts predict will increase demand immediately by 5-7 percent.
It makes sense when you see what happened to our supply and demand chain in March and April. Safety stock is an extra inventory maintained to mitigate the risk of material runout.
Once you've run through your expected sales, you're still prepared for any orders after an unexpected change in supply or demand.
This time has also taught us that the e-commerce evolution will continue to accelerate by as much as 20 percent this year, which could lead to an additional 500 million square feet nationally of industrial space in the next couple of years. DFW, a Tier 1 market, may see as much as 10 percent of extra demand due to e-commerce.
Lastly, we can't forget the onshoring or nearshoring of manufacturing.
Because these facilities require much more time for planning and construction than distribution centers, it will be a couple of years before we see the economic impact, including job creation.
I believe we will eventually see the benefits here in North Texas. Why? Corporate relocations will continue as more companies take advantage of our business-friendly environment. It will also be a launching pad for Texas's distribution of goods from Mexico. We expect Mexico to be a big winner in nearshoring.
Again, all signs show that DFW industrial real estate sees a promising future during this unprecedented time.
Rick Medinis is the Industrial Division President at NAI Robert Lynn.
Get the D CEO Real Estate Newsletter
Get weekly updates on breaking commercial real estate news and relevant industry reports.