When companies previously made real estate decisions, we took them on building tours winding through city streets and business districts with executives blocking off half their day. We pointed out prospective office locations, advertised the on-site amenities, and promoted the surrounding retail offerings. Tours began with handshakes and doors opened at entryways, led to enclosed elevators, and navigated available offices side-by-side with clients and landlord representatives. We painted the picture for tenants to imagine themselves and their employees working, collaborating, and growing in the space.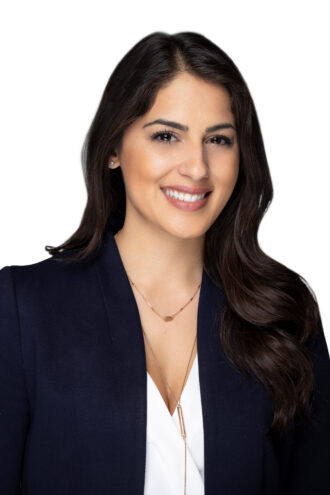 Then the pandemic hit.
The once-polite social etiquette of holding doors and shaking hands became taboo and a transmission risk. Leadership prioritized employee health and safety over state-of-the-art fitness centers and in-office extras. Employers looked to mitigate risk and adapt to the moment.
This unique time catalyzed the mounting trend of digital and technology-driven real estate into a full-blown revolution.
Worker priorities similarly shifted.
JLL's recently conducted Workplace Experience survey highlighted swings in employee sentiment, from changing commute preferences to work-from-home arrangements. Teleworking and office re-entry necessitated innovative solutions, a movement here to stay well beyond the development of a COVID-19 vaccine.
In the last 90 days, JLL Dallas introduced over 40 companies to technology that streamlines the real estate process into a virtual experience. From local start-ups to global corporations, feedback across the board drove home common pain points, and how technology addresses them.
These technological advances will reshape the capabilities of executives, advisors, and revamp site selection practices. Here are some applications of real estate's next normal:
Real-Time Decision-Making
In the past, the site selection and transaction process spanned six to eight months from conception to completion. With utilization and productivity metrics, virtual tours, up-to-the-minute real estate data, and 3-D customizable floorplans at the client's fingertips, automating every step condenses months into a few meetings.
With the right technology on their side, companies convert a business need into physical space all in a virtual meeting. Slashing turnarounds translate to cost savings upwards of 25 percent for most tenants.
Plan and Design for Flexibility
According to the Workplace Experience survey, employees experienced a strong uptick in support for remote working since COVID became prevalent. Many companies are embracing a combined model with flexible in-office and remote options, rethinking the traditional hub-and-spoke standard for their real estate.
This blended office experience must balance in-person needs with remote video capabilities for seamless collaboration. Companies jumping into this model may experience uncertainty and apprehension due to its novelty.
That is where technology comes in. Interactive technology lays every detail out on the table, so clients understand what to expect beforehand. Previously, clients were in the dark and chose without considerable insight. Now, they capably assess outcomes while saving time and money along the way.
Analyze and Align to Company Needs
To plan, design, and execute a tenant's objectives for the space, quick insights are critical. JLL's business intelligence tools show how a space is used through real-time data so employees have positive and effective interactions with the space. By examining these movements, employers re-entering spaces know which areas need more scrutiny for social distancing adherence without sacrificing connectivity.
Determining a company's course of action through data analysis also boosts the bottom line. Clients who used data to guide the process averaged a 23 percent increase in space utilization and a 21 percent increase in workforce productivity. For large companies, those figures result in millions of dollars saved.
All technological progress stirs uncertainly when it is first introduced. As technology-driven real estate gains acceptance, the once time-consuming, yet inescapable site selection and transaction process will become a relic of the past.
 Saadia Sheikh is JLL Dallas' Vice President, Technology Initiatives and Steve Ramseur is JLL's Chief Innovation Officer.
Get the D CEO Real Estate Newsletter
Get weekly updates on breaking commercial real estate news and relevant industry reports.