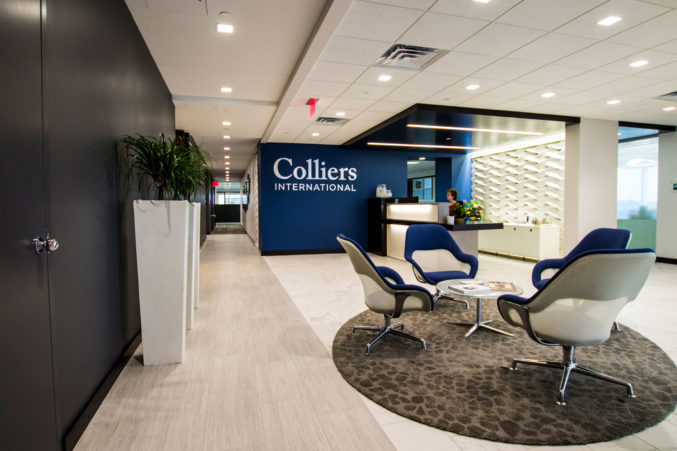 Colliers International Adds DFW Industry Veterans to its Central Region
Jorg Mast and Chris Paul will form a new investment team focusing on multifamily and mixed-use properties.
Former JLL executive Jorg Mast and LaPaul Partners president Chris Paul are joining Colliers International. The seasoned local property executives will help lead a new team focused on investment-grade multifamily and mixed-use properties in Texas and the surrounding region.
"The addition of Jorg and Chris will be a great benefit to our growing capital markets team and our clients," said Steve Everbach, Colliers International President, Central Region | U.S. Brokerage.
Prior to joining Colliers, Mast spent the last six years at JLL, focusing exclusively on investment sales of institutional multifamily properties. Danny Miller, who was also previously at JLL, will accompany him to Colliers as a senior associate. Before JLL, Danny held positions at Newmark Knight Frank and HFF.
"Colliers' recent acquisition of Dougherty Mortgage (now Colliers Mortgage) will enable us to directly originate loans from Fannie Mae and HUD," said Mast. "This will allow us to function as true advisors to our clients, providing them with acquisition and disposition services, originating mortgage debt, and arranging JV equity and structured financing."
Paul was previously the founder and President of LaPaul Partners, a Dallas-based boutique commercial real estate advisory firm.
Over the last 30 years, LaPaul Partners has specialized in the sale and financing of institutional-grade multifamily properties in Texas and throughout the southern U.S.
"I am excited to help create this new, full-service multifamily platform for Colliers' Central Region. Rarely, do you find this type of entrepreneurial opportunity at such a large, global company," said Chris. "Jorg and I look forward to seeing what we can achieve together."
Other recent personnel moves in the commercial real estate industry include:
Mohr Capital has promoted Susan Cheng to executive vice president and chief operating officer while Rodrigo Godoi is now managing director of investments. Cheng will oversee business operations, manage the accounting and finance functions, and work closely with the company's investment team. Cheng joined Mohr Capital as COO in 2018 and previously held several roles in the real estate and financial sectors with positions at Ernst & Young and other notable firms.
Godoi began working with Mohr Capital in 2015 and manages acquisitions for office and industrial properties. Since obtaining a master's degree from Cornell University, he has held various positions and has been able to perfect the ins and outs of the acquisitions process.
Paladin Partners has hired two new executives; Brent Bosworth as vice president and Ross Farance as vice president of space optimization. In his new role, Bosworth will be responsible for business development and servicing of clients locally and nationally.
Farance has spent the last decade in the material handling industry, focusing on the delivery of material handling equipment and space-saving solutions for large corporations nationally. He will be tasked with the consulting of clients to analyze tacking and space optimization within Paladin's warehouse footprints. Before being hired by Paladin, Farance spent 11 years with Malin as a sales associate.
Brown and Caldwell, an environmental engineering and construction firm, appointed Adam Evans as vice president and area leader for its Texas business. Evans has 17 years of knowledge in the water and wastewater sector.
In his new role, Evans will be responsible for operations management, business development, driving new client growth, and expanding the firm's presence to meet market and customer needs. Evans will oversee projects involving the construction of municipal water, wastewater, and stormwater. Before Evans' new position, the business veteran spent nine years with CDM Smith as DFW regional manager and client services manager and six years with HDR Engineering as a project manager and engineer.