Our newest generation of Texas developments, with walkable environments, apartment blocks, mass transit, and great public spaces, was built to attract businesses and residents with a real "urban living" experience, just like those great European cities we love to visit.
At the same time, we have compacted our workplaces into open bullpens with shared collaboration spaces and amenities.
For the quality of life, as well as economic reasons, we have relentlessly decreased our physical distance. So in a world where "close" has suddenly become a bad word, changes to how real estate is valued, developed, and utilized have been explosive.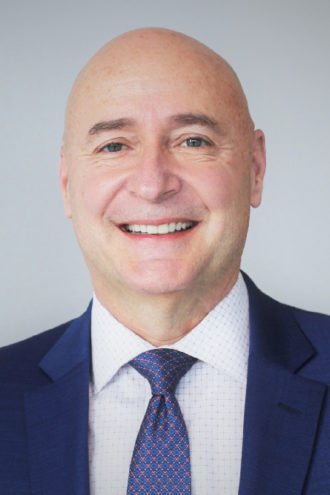 On the corporate workplace front, my clients have to deal with the potential for recession-induced staff reductions (we need less space), an increase in employee space requirements due to social distancing (wait, maybe we need more space!), and a newfound acceptance for long-term "work from home" arrangements or working in "shifts."
Tenants that are considering renewing their lease to save money are discovering that their existing space may not work with new workplace policies. A "Stay put" strategy may have its high reconfiguration costs and challenges.
On the asset front, buyers for existing properties have become scarce.
It's a challenge to convince a prospective buyer that income projections on an existing property are reliable enough to invest in. On the other hand, investors with deep pockets are tying up significant development parcels, with a strategy of delivering new products on the other side of the recession.
Multifamily land for apartments and single-family rental homes remains active, as Texas will likely see a continued influx of employers. And interest in warehouse distribution sites that are in edge cities near big metros will see the development of smaller, "last mile" delivery facilities.
We have just experienced ten years of evolution in-home delivery services in three months, and that trend is bound to continue.
What about the long term?
Treatments and vaccines will reduce the risk, and the virus will take its place alongside the many dangers we face daily…driving, flying, the next disease, standing on a chair to hang a picture, vaping.
David Quisenberry, one of our leasing gurus at Avison Young, reminded me that after 9-11, there was a constant drumbeat of calls from tenants looking to relocate from office towers out of concern for future terrorist attacks.
There had been an immediate shock to our psyches, impacting how we felt about our public spaces. Security became the driving force, and the joy of being around others in public and at events was subdued.  We went through the motions with our teeth clenched. That terrible risk remains, but the daily fear eventually subsided. Downtown office towers were not emptied. People adjusted to that new, permanent risk to their lives, and the strategies for dealing with that risk evolved.
It will take time but on the other side of today's fear and disruption, our desire to share experiences and collaborate with others… in person, in real places…will triumph. Until then, I'll see you at the next Zoom meeting.
Michael Kennedy is a Capital Markets Principal at Avison Young and Development Principal at Altera Development.
Get the D CEO Real Estate Newsletter
Get weekly updates on breaking commercial real estate news and relevant industry reports.