As the most unusual school year in modern history comes to a close, educators are contemplating what the future (and even next semester) will look like.
The good news for parents across the country, who have been homeschooling while juggling work, is that schools and real estate are not going anywhere. But there is no doubt that education post-COVID will look different.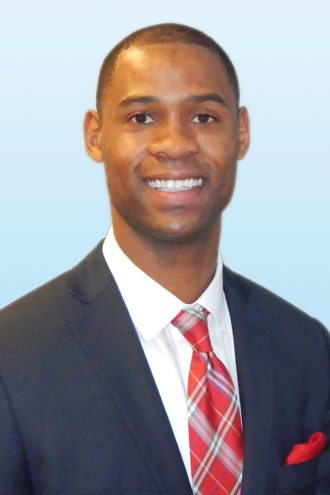 Last week, Dallas ISD superintendent Michael Hinojosa said he's "75 percent confident" that there will be a return to classes in the fall, with a combination of blended learning between at-home and on-campus. Many other North Texas school districts, private schools, and universities are considering the same.
So, what does this mean for the real estate side of education? 
Smaller Class Sizes
For starters, class sizes will have to be reduced to accommodate for social distancing. That means facilities will need to create more spaces for learning and/or use staggered schedules to serve all of the students. This applies not only to the school day but the pre and post-school activities that are provided from daycare and after-school care to sports and clubs.
Schools that do not have classrooms large enough to accommodate social distancing will need to reduce instructional time to accommodate all students.
For colleges and universities,  some classes may only have a screen without an instructor physically present. The age of large lecture halls filled with students may be a thing of the past. In addition, schools are looking at new innovations like anti-microbial desks and chairs, standing desks, mobile marker boards and flexible workspaces.
Better Technology
If COVID-19 revealed anything about educational support, it was that many school districts and universities were unprepared to move to an all-online system. This left many scrambling to make sure students in rural areas or from low-income families had access to Internet connections and a computer or tablet to complete their work.
From a real estate perspective, we are going to see schools invest more money into technology infrastructure to enable hundreds of virtual conference calls and meetings at once, as well as the use of advanced technology tools like artificial intelligence to empower and engage more students. Currently, there is a 90/10 split between in-person and online and the future will be more like 75/25 with the capability to supply full education online. Public schools will likely need federal funding for these enhanced classroom services and instructional support.
Although technology is a major contributor to the educational process, it will not be a permanent solution for the most effective education.
Health and Safety Measures
Schools will also be challenged about how to keep their facilities clean and safe.
When and how often to clean will be critical as we settle into the new normal. Schools are ordering masks for students and faculty but are still working out how to enforce compliance for social distancing and testing.
Another issue is how do you keep sick kids from coming to school, especially public schools with state-mandated guidelines? Hopefully all of these questions will be answered as Texas begins to open back up and school officials have a clearer understanding of what next year will look like.
Education is one of the slowest industries to adopt new real estate strategies, but the virus has taught us all how important it is to quickly adapt.
There will always be a need for a physical school presence because we are naturally social beings. However, the future school is already here and it's a combination of online and traditional campus learning.
Will Haynes, II is a senior associate in the Dallas-Fort Worth office of Colliers International's occupier services practice group, specializing in education services.
Get the D CEO Real Estate Newsletter
Get weekly updates on breaking commercial real estate news and relevant industry reports.