This morning, like all of the other non-essential employees in America, my wife and I got up, "commuted" to work (walked to our home office) and sat down at our laptops to begin a day of Skype for Business meetings and Microsoft Teams calls. In the other parts of the house, my three boys took Zoom classes and online team sessions with coaches for summer conditioning and an occasional "video game break." All of us were streaming data online, at the same time.
Sound familiar? This scenario is playing out all over the world as COVID-19 has forced us to embrace new ways to work, play, study, and live at home 24 hours a day.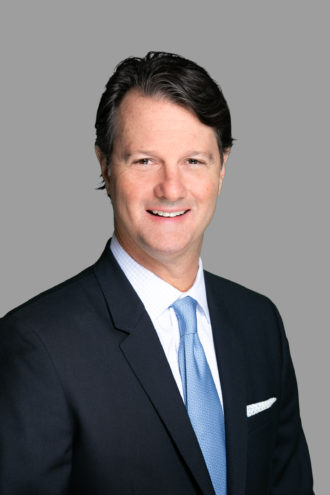 As a leader in Cushman & Wakefield's Data Center's practice, I am amazed at the way data centers have been able to rise to the occasion and support this sudden influx of people utilizing devices and platforms in new ways. Data usage records have shattered; still, video conferencing has largely remained outage-free, and most video streaming services have stayed up and running.
Thanks to careful provisioning and scalability of infrastructure, these platforms have maintained uptime when most needed. In this rapidly changing environment, it is abundantly clear that the silver lining for commercial real estate has been, and will continue to be, data centers. This is especially great news for Dallas-Fort Worth, which ranks among the top data center markets in the country.
Cloud software platforms created and used by many large companies have enjoyed revenue growth during this period, with the Amazon Web Services (AWS), Microsoft Azure, and Google Cloud all starring for their respective corporations.
AWS was up 33 percent year-over-year in the first quarter, and this is mirrored with Azure up 59 percent and Google Cloud up 52 percent. Also, the multi-tenant data center and colocation operators, many of whom are publicly traded Real Estate Investment Trusts (REIT's), experienced 52-week highs through COVID, further cementing their place in the work from home movement.
It is expected that as our clients choose to diversify their IT infrastructure to minimize future disruptions, each of these services (cloud and colocation) will benefit thanks to their flexibility and scalability.
On the real estate front, our clients have been ensuring that their staff remain healthy and fulfilling their essential requirements during this challenging transition.
Clients have been encouraged to remain distanced from the data centers themselves, with the colocation operators offering remote monitoring and maintenance services during this period for reduced or no cost at all. This has provided peace of mind for companies that perform these tasks on a daily or weekly basis.
Many industries foresee considerable change as a result of COVID-19, which will contribute to the continued robust growth of data centers.
Healthcare is utilizing data to study patient outcomes and artificial intelligence to project the spread of disease. Manufacturing continues to become smarter with on-time delivery and greater use of robots. Retail has permanently changed, with the on-going rise in e-Commerce.
Although it's impossible to predict what the future might hold, these are all signs that data centers will be a ray of sunshine piercing through the COVID cloud. Selfishly, I am glad everyone in my household is safe, home, and less than six feet apart. We are getting through this together.
Bo Bond is the executive managing director of Cushman & Wakefield's Global Data Center Advisory Group.
Get the D CEO Real Estate Newsletter
Get weekly updates on breaking commercial real estate news and relevant industry reports.