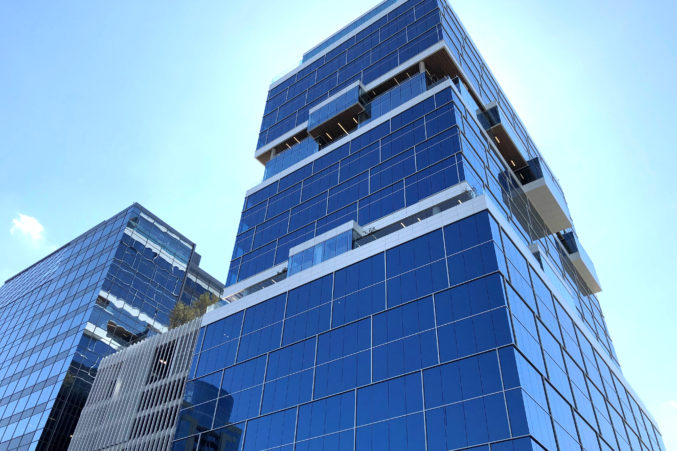 Deal Tips Harwood's Newest Building to More Than 85 Percent Leased
Also in the works for the 19-city block district: more restaurants, a hotel, and the tallest office tower in Harwood to date.
Dallas-based real estate firm Lurin is moving from Rosewood Court to Harwood No. 10.
The company has leased 13,000 square feet in the Uptown-area district, bringing the just completed McKinnon Street building to over 85 percent leased.
Robbie Baty and Travis Boothe of Cushman & Wakefield negotiated the lease with Kelly Whaley and Hannah Waidmann of Harwood International.
Lurin CEO and Founder Jon P. Venetos said the move would help the firm build a state-of-the-art headquarters.
"As Lurin continues to push further into the modern digital workplace, we needed a space that encourages collaboration while providing cutting edge facilities and employee-oriented amenities," Venetos said.
The firm's new office will be on the 17th floor of the 22-floor tower.
"Lurin's 17th-floor sky terraces, with interactive greenspace, will provide the ultimate workplace competitive advantage," said Whaley.
Designed by HDF, the Harwood No. 10 holds 220,548 square feet of office space and more than 14,000 square feet of retail and restaurants. The ninth HHG restaurant concept, Harwood Arms Pub, will soon open at the ground level.
Harwood International is also working on several other restaurant concepts, a 22-story boutique hotel–the 2oth floor was poured this week–and Harwood No. 12, the tallest office tower in Harwood to date.
The tower will be located on a 1.27-acre site off Caroline Street in Dallas and bordered by Payne, North Akard, and Field streets. It will include 40 stories and 500,000 square feet of office space.
The project is being co-designed by Harwood's design firm HDF and a soon-to-be-announced international architect.
The No. 12 office tower will include a restaurant and sky deck on the 40th floor, a 13,000-square-foot curated garden on the 19th floor with surrounding lounge and catering kitchen, fitness center, and conference center; and multiple restaurants on the ground floor that will be curated by Harwood Hospitality Group.