Well, 2020 has undoubtedly been an interesting year.
Like most companies in North Texas, Balfour Beatty greeted the new decade with optimism and excitement.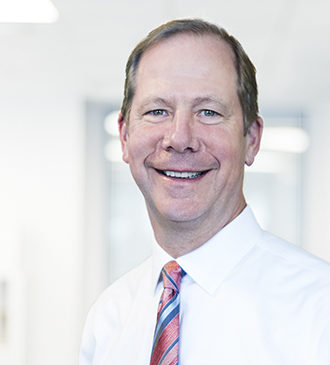 The COVID-19 pandemic quickly caused us to adjust our response to meet the rapidly changing situations in the communities we serve to ensure that the safety, health, and wellbeing of our employees, clients, trade partners, and the public who come in contact with our work are always a top priority.
As the business community navigates the early stages of this "new normal," here are a few of the many health and safety measures we have adopted in our daily business routine to stop the spread of COVID-19.
Reduced Emphasis on In-Person Meetings: Balfour Beatty's business continuity plan allowed our office-based employees to pivot to remote working. With restrictions on face-to-face meetings across the company, job site teams needed a solution to stay connected with clients, design partners, and subcontractors. We embraced virtual meeting tools to quickly connect with our partners in an era of physical distancing. It's also remarkable how the simple act of turning on a camera has allowed us to keep our connective culture intact, stay positive, and weather this crisis. I'm fascinated to see how we embrace these lessons learned from this global remote working experience moving forward.

Courtesy: Balfour Beatty

Re-Thinking Existing Norms: The very nature of construction requires the workforce to work side-by-side in the field to erect structures out of steel and concrete. The COVID-19 pandemic allowed us to reconsider many of the traditional ways we build buildings. Despite initial concerns about physical distancing on the job site, our subcontractors planned and executed many measures to safely accomplish work by following guidelines outlined by local, state, and federal health agencies and governments. We experienced our safest month on record in March with these additional safety and health measures in place.

The 21st Century Workplace: We recently renovated our Dallas and Austin offices to reflect modern office trends, including open concepts and shared meeting spaces. As we near our return to the office, we are re-examining how these spaces work while continuing to follow the latest safety and health guidance to stop the spread of COVID-19. We are working with partners in the design industry to understand how best to meet the needs of the modern office worker. We stand ready to help the North Texas business community maintain a safe and healthy workplace for its employees.
North Texas is resilient, and I believe we will emerge from the COVID-19 crisis stronger than ever.
COVID-19 challenges us daily, but it's providing valuable opportunities to learn and focus on our people-first commitment to continue the delivery of essential, critical work across the metroplex.
Eric Krueger is the executive vice president for Balfour Beatty in Texas.
D CEO Real Estate Newsletter
Get weekly updates on breaking commercial real estate news and relevant industry reports.