After more than a half-century run at Will Rogers Coliseum, the Fort Worth Stock Show and Rodeo made a splashy move to the new Dickies Arena this year. The dust is still settling after a very successful event. Even, early estimates indicate that the $540 million investment in this public-private project should pay off as the arena helps to show that Fort Worth, now the 13th largest city in the country, is an important city for both business and culture.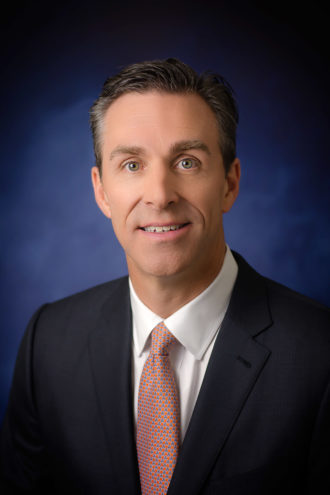 Countless studies have shown that cultural and entertainment options in a city are important factors that can help drive corporate relocations and economic growth. If so, Fort Worth should be in a prime position for the coming years as numerous multifamily, hospitality, and entertainment options are being developed here.
I'm going to assume many of you have visited or know a little about Downtown Fort Worth and Sundance Square.
Fort Worth's CBD comprises almost 14 million square feet of office space and has a daytime population of more than 50,000. Now more than 10,000 people call downtown home with more new condominium and multifamily projects on the way.
Downtown has always had a great convention business but suffered from a shortage of hotel rooms to garner the larger national events. That isn't an issue any longer as six new medium to full-service hotels have come online recently or are being developed now. And if that wasn't enough to land these larger events, the City of Fort Worth announced plans to explore a $400 million-plus makeover of the current Fort Worth Convention Center.
And speaking of culture, if you haven't visited Fort Worth's Cultural District recently, you may not recognize the area. The District is home to five museums of international renown and the Will Rogers Memorial Center, former home of the Stock Show and Rodeo.
Will Rogers Memorial Center will continue to host livestock and cutting events while the Stock Show and Rodeo take up long-term residence in the adjacent Dickies Arena. The new arena is a 14,000 seat, multi-configurable state-of-the-art venue designed by David M. Schwarz (see American Airlines Center and Globe Life Park) and built through a public-private partnership with the City of Fort Worth and a group of philanthropic citizens led by Ed Bass. What impact will this have on real estate? It's still early, but so far four new hotels have been announced along with several infill multifamily projects and many new restaurant and bar options in the vicinity.
Not interested in museums? Maybe Mexican food and cowboys are more of your style?
If so, Joe T. Garcia's and the Fort Worth Stockyards National Historic District will be your thing. The area "Where the West begins" is experiencing a long-needed reinvestment in its infrastructure while maintaining its unique heritage and culture.
With an estimated 3 million-plus visitors annually, the area has two new full-service hotels delivering in 2020. Several new chef-driven restaurants along with Shake Shack are opened or will open in the first half of 2020. In addition to new restaurant and retail, Simpli.fi, a leading digital advertising company with approximately 400 employees, will soon relocate its corporate offices to the newly remodeled Mule Barns. The future Master Plan depicts more office development and new multifamily projects. Come early as the lines at Joe T's just got longer.
If creative urban development with an indie spirit is more your thing, you're going to love Fort Worth's Near Southside. Located directly south of Downtown Fort Worth, the area was formerly known as Fort Worth's Hospital District. For years about the only reason to be in this area is if you had to visit one of For Worth's four large private hospitals or JPS, Tarrant County's public hospital.
Then beginning in the 1990s, Fort Worth created Near Southside, Inc., a non-profit organization dedicated to revitalizing the area. The area is comprised of a network of highly walkable, mixed-use, vibrant urban villages.
With over 40,000 jobs located in the area and an ever-increasing number of residents moving in daily, the work of Near Southside, Inc. is paying off in spades as the area is supported by many new eclectic restaurants, brewpubs, and funky retail stores that have converted potentially obsolete buildings into wonderful urban reclamation projects. As density further increases, the future will only bring more interesting options.
As the variety of cultural and entertainment offerings in Fort Worth continues to grow and drive interest and population growth, it stands to reason that economic development will follow. So c'mon over and see what Fort Worth has to offer. Funky Town awaits you…
David Walters is a Senior Vice President with CBRE in Fort Worth.
Get the D CEO Real Estate Newsletter
Get weekly updates on breaking commercial real estate news and relevant industry reports.