Today's tenants are sophisticated. They are looking for a lot when it comes to the buildings they choose and the spaces they occupy. Decision-makers desire buildings they can be proud of and that offer their employees hospitality-style amenities that are reflective of their overall brand and culture. The workplace has become a critical recruitment and retention tool, and as a result, Dallas has seen a flight to quality.
As an example, over the past five years, Class A absorption in Dallas has remained robust, averaging almost 3 million square feet a year. In contrast, Class B absorption has seen a surge in negative uptake, averaging around negative 250,000 square feet a year. In 2019, Class B space had the worst showing in 10 years, ending the year with 2.3 million square feet of negative absorption.
Tenants not only want to be in Class A buildings; they want their offices to reflect such standards.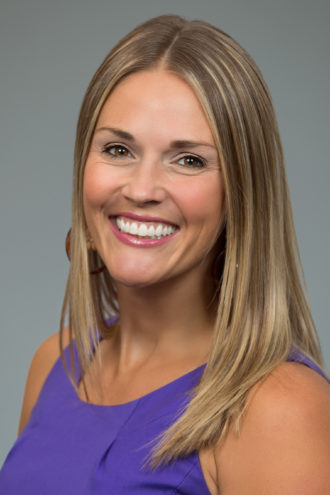 In my experience, some smaller tenants have trouble envisioning what a space could become if it isn't somewhat move-in ready. It's like touring homes; aren't we all more drawn to a house that is new and has implemented all the latest styles and trends? The office is no different.
Seeing office space that is at or near move-in ready can be so much more compelling than viewing a blank white box or, even worse, older second-generation facilities. Companies will consider many different building options and see a lot of spaces when they are finding new office space. After a tour, they need to be able to envision themselves in it so they can better understand how they would use it day-to-day.
One tactic that I'm surprised I don't see employed more often is for landlords to introduce a spec suite program.
Designed by the landlord, a spec suite is built-out for a speculative tenant. The goal is to make the space move-in ready (or close). It's a simple concept, but it has a potentially big payoff: For a smaller to a mid-size tenant, lease-up velocity is typically 50 percent faster with a spec suite when compared to a second-generation or white-box space.
There are also practical benefits to building out spec suites versus leaving vacancies in second-generation or white-box conditions.
Building out takes a lot of time, and tenants always seem to need space quickly. If a tenant has to build the area out themselves, it takes significant time to design it, price the finishes, and work through construction drawings with an architect. After all that, they will need 90 to 120 days to build out.
Companies are busy, and they do not always have the time or the vision to build out their own office. Also, it's expensive to build out high-end office space, and there is a high chance tenants will have out-of-pocket expenses above the finish-out allowance they receive from the landlord. I often see smaller companies surprised by the costs that add up. Because some of these steps are already taken care of, opting for a spec suite can significantly lessen the sticker shock of new office space,
In addition to offering several potential perks to prospective tenants, spec suites also can benefit landlords.
Not only do spec suites typically lease 50 percent faster, but many also offer landlords the chance to receive a rent premium. Also, in an ideal situation, the spec suite can even benefit the landlord if the spec tenant moves out. The long-term hope is that if the tenant moves out at the end of their term, the premium space into which the landlord invested will require minimal work to be released, due to upfront thought process and design.
Currently, the Dallas market has a noticeable lack of supply of spec suites. That could be due to a couple of reasons. These spaces lease quickly—because they're attractive to tenants—and so inventory could simply be naturally low at any given time. But spec suites may also be in short supply because some landlords are risk-averse to the expense of speculatively building out space.
Among those landlords who do embrace the perks of spec suites, I see several key trends emerging. Lately, I've seen landlords doing larger spec suites to appeal to a broader tenant base. Typical spec suites are around 1,000 to 3,000 square feet; today, some open-minded owners are taking the leap and installed larger specs of anywhere from 5,000 to 10,000 square feet.
Landlords in Dallas are also getting creative with their spec suites to attract tenants. Many are looking to office ideas outside of the local market, gaining inspiration from places like New York and Chicago. Hence, their buildings have the freshest trends—and to ensure the space looks exciting and unique when compared to the other options out there.
Another trend is landlords who build out limited portions of the spec suite —for example, reception, breakroom, conference room, ceiling, and lights—but leave the rest of the office open. This gives the tenant a vision of what it could look like but provides them with the flexibility to quickly drop in offices or make limited changes. Yet another option is for the landlord to leave off some of the finishes, like breakroom tile and pendant lighting, and provide a few examples of finishes so the tenant can easily customize the space.
What can a landlord expect to spend on a beautiful spec suite?
I see specs that run anywhere from $50 to $120 per square foot. Of course, that's a relatively small price to pay when considering the perks of a spec suite, including rent premiums, faster lease-up velocity, and less capital required for the next tenant.
Lauren Napper is a Senior Director within Cushman & Wakefield's agency leasing team.
Get the D CEO Real Estate Newsletter
Get weekly updates on breaking commercial real estate news and relevant industry reports.