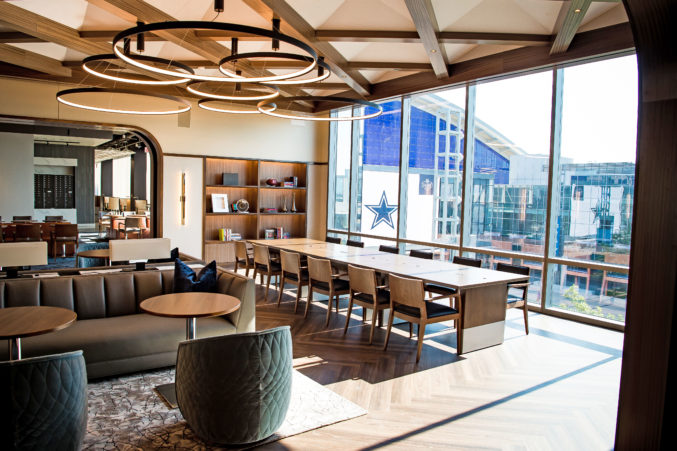 First Look: Dallas Cowboys To Expand Frisco Coworking Space
Formation at The Star adds more offices, event space, and flexible memberships.
The Dallas Cowboys new coworking space in Frisco is already expanding. Formation, which opened last summer and is located at The Star, which also houses the Cowboys' world headquarters, recently expanded membership opportunities to include packages targeted specifically toward executives and C-suiters.
"We've been so pleased with Formation's success thus far since it opened in 2019, but in true Dallas Cowboys fashion, we wanted to take things a step further by increasing our membership options and adding even more benefits and amenities," says Jerry Jones Jr., Dallas Cowboys executive vice president and chief of sales and marketing.
Formation also created new offices and conference rooms within their existing 18,000-square-foot space.
As a complement to its existing membership options, Formation's new memberships were created to accommodate an expanded set of business professionals:
Executive Formation membership – for on-the-go executives who can benefit from a secondary office location, a unique place to host meetings or simply a retreat from the typical work environment. In addition to increased networking opportunities, these members will also enjoy premium amenities such as 24/7 access, a Cowboys Fit membership, a dedicated mailbox with the coveted Cowboys Way mailing address and more.
Corporate Formation memberships – for teams of two or more who are looking for maximum flexibility and the opportunity to collaborate and connect with other members.
Membership packages at Formation begin at $525 a month for an open desk space