There are many corporate wellness trends continually emerging, and wellness incorporates different concepts, one being the presence of green space. The integration of green space and nature into workspace design is changing the function of office spaces by creating connections between employees and nature that historically only existed outside of work hours. The benefits of this trend expand beyond just admiring a new office plant; studies show that the presence of green space in all its forms–whether experienced inside or outside-improves well-being, productivity, and mental health.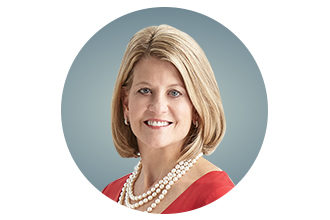 According to Delos, a pioneering company in wellness-based real estate and technology, employees who work in office spaces with natural light and greenery recorded 15 percent higher levels of well-being and creativity. By finding new ways to bring our affinity for nature into the workplace–whether through walking trails for outdoor meetings or adapting indoor micro-gardens for greenery – developers can satisfy people's intrinsic need to experience nature daily.
The escalating wellness trend will create new ways of working while playing a massive role in promoting a healthy professional life.
HKS, a leading international design firm, stresses that 10 percent of our global disease epidemic is comprised of mental health disorders. To address this problem, employers are looking for ways to improve employees' mental –and physical– well-being.
In addition to emulating outdoor environments, many offices are introducing fitness centers and healthy dining options that lead to an increase in productivity and concentration while reducing stress (I would think exercising helps with stress–does for me!).
More and more office developers are implementing human-centric designs to create better-built environments, focused on users.
Office Spaces Designed for Life
Another element of office space wellness that I find particularly noteworthy is the creation of a community. According to data, Apple collects, the average iPhone user unlocks their device 80 times a day. Within a 15-hour day, individuals check their phone every 11 minutes and 15 seconds–from the time they wake up to the time they go to bed–often to the detriment of quality human interaction. Communities in the workplace can help fill this void.
Wellness offerings and outdoor activities are key pieces to creating communities. At HALL Park, we have found that integrating events like food truck festivals and competitions such as cornhole tournaments into the workplace have been successful at bringing people together.
Unique amenities–introduced by popular demand from the millennial generation–have shifted our definition of work-life balance and have led to more recreational activities being made available at the office–such as live music at lunch, game lawns, and happy hours.
We've also found success by offering abundant access to nature (one-third of our 162-acre park is dedicated to green space), including three miles of walking and jogging trails, outdoor meeting pavilions with WIFI, incorporating incredible art into everyday environments, providing a bike share program and on-site dining and social options.
Our fitness center has a fitness manager who creates a community for exercising through workout classes that are offered each day. The office park also has a director of tenant experience, who is continually engaging with companies to host programs and events, provide special offers from surrounding businesses, and help connect the 200 companies at the park with one another.
Communities like these can build healthy company cultures and foster hubs for inspiration, creativity, and in-person interaction–defining the future of the workplace. Offices are not just designed for work anymore; they are designed for life.
Kim Butler, the director of leasing at HALL Group.
Get the D CEO Real Estate Newsletter
Get weekly updates on breaking commercial real estate news and relevant industry reports.