Fair Park First is again scouting for businesses to take tenancy in its 70,000 square foot building, which formerly served as the site of the Women's Museum.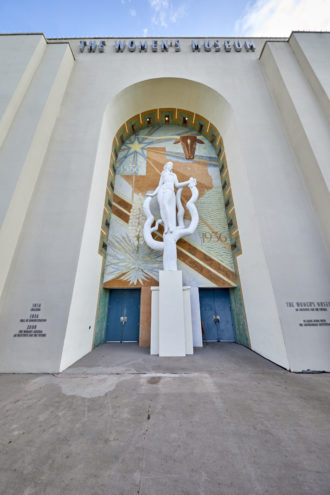 The nonprofit charged with revitalizing Fair Park first published an RFI back in August for the building–along with the Science Place One and the Natural History Museum–but received a lack of complete qualified responses for the former Women's Museum, Executive Director Brian Luallen said–due diligence continues on the other buildings, though.
"It's our hope to re-activate the crown jewel of the City of Dallas Park Systems," Luallen said at the time. "As we continue to listen and learn from friends and neighbors of the park, there's been an overwhelming amount of feedback related to new food and beverage, recreational, cultural, educational, and entertainment-related experiences on campus."
Those interested will have until Feb. 28 to submit an RFI. On or before June 17, Fair Park First will make its recommendations to the FPF Board for approval.
Proposals will be considered for uses such as recreational, civic, cultural, educational, entertainment, arts, retail, food and beverage, and other park activating uses.
A complete list of requirements can be found online.
Get the D CEO Real Estate Newsletter
Get weekly updates on breaking commercial real estate news and relevant industry reports.