At the end of 2018, I received an unexpected email best classified as an invitation from a "friend of a friend" to ski with a group of 10 global real estate professionals in Lech, Austria, this past April.
It caught my eye, and I cleared the trip with my wife (or so I thought—that's another story), and told the trip organizer I would love to participate if other intermediate-level skiers would be present.
He accepted my acceptance, and soon after that, I learned that blue runs and green runs, reds and blues, and that "off-piste" means ungroomed territory off the normal runs. So, while I was out of my skiing league and wrecked my back (recovered swiftly, thank you), I accomplished what I set out to do: make new friends and learn new ideas.
From a 32-year-old Pakistani who graduated from Penn, I learned one of the most important lessons—the mindset of global citizenship.
For the other nine attendees, seven of whom were natives of different countries, the idea of global citizenry clearly came naturally. The concept was much more foreign to me as, first, a Texan, and second, an American. I don't think we are trained to think this way in this state and this country, but I like the approach.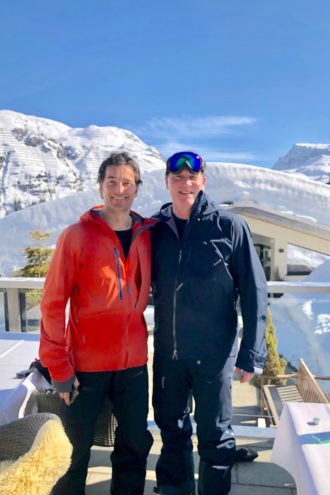 The experience inspired me to commit to global citizenship and to put my family, friends, and colleagues on the path as well. I determined that to qualify, one must do four things:
Develop a bias toward becoming a global citizen and commit to learning about global issues.
Develop a set of friends and a network that are international in reach.
Commit to frequent global travel.
Repeat.
From a 47-year-old, fast-paced international individualist possessing Swiss, Peruvian, and Croatian passports, we were taught this: Life is once. In essence, he was telling us not to miss opportunities.
Finally, in watching the host of our trip run it so capably, I learned that while generosity is good, generosity coupled with graciousness is great. What a lesson I will carry with me for the rest of my life.
Life is only once. Best to live it graciously, generously, and as a global citizen.
Jon Altschuler is the founder of Altschuler+Co.
Get the D CEO Real Estate Newsletter
Get weekly updates on breaking commercial real estate news and relevant industry reports.