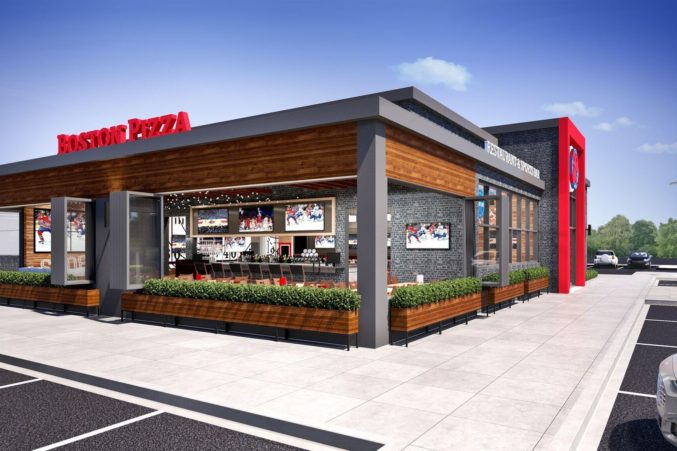 Boston's Restaurant & Sports Bar Announces Multi-Unit Deal to Expand in Texas
The chain has inked a four-unit development agreement in North Texas with entrepreneurs Harry Singh and Jesse Thind.
An international restaurant chain with sales that top $1 billion is expanding its footprint in Texas, where its U.S. franchise operations are based. Canada's Boston's Pizza Restaurant & Sports Bar recently signed a four-unit development agreement with entrepreneurs Harry Singh and Jesse Thind for the Dallas-Fort Worth Area. Boston's has 400 locations across North America, 23 of which are in the U.S., including one each in Irving and Arlington.
Singh and Thind will take over ownership of the Irving location in November, and are looking to develop new Boston's in Flower Mound, Addison, Fort Worth, and Southlake.
The duo first partnered in 2014 to invest in real estate and chose to grow Boston's in Texas because of their love for the brand and food. Before joining Boston's family as an owner, Singh was familiar with the company because his brother-in-law is a franchisee in Vancouver. This is Singh's second foray into franchising; he opened a 7-Eleven in 2015.
Each new location will add about 70 employees to the community, Boston's said in a press release.
Jeff Melnick, president of Boston's Pizza International, said the company is on track to double in size over the next three years.
This multi-unit deal comes as Boston's Pizza is working to grow and establish the brand's Texas home-base. Over the next 10 years, the gourmet pizza franchise is looking to open up to 40 locations in suburban San Antonio, Houston, Dallas, and Fort Worth.