I am blessed with the good fortune of working in two of the broader industrial real estate markets in the United States: the powerhouse that is Dallas–Fort Worth and the Eastern Pennsylvania corridor.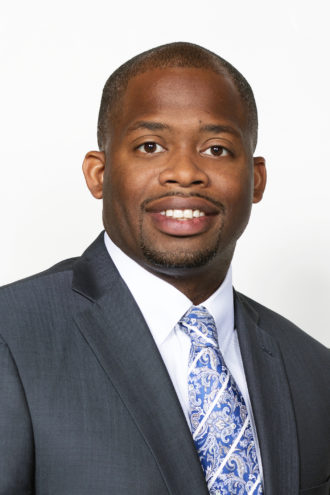 Though the amounts of cheesesteaks and dairy cattle are vastly different from Dallas-Fort Worth (the smell of manure during the spring will knock you off your bicycle), many of the same issues are in the back of the minds of those who are living is intertwined with industrial real estate primarily what's next.
Here's an overview of what I believe to be some of the trends currently shaping our industry–now and in the very near future.
The here and now
Many of us are constantly inundated with the reality that our current unemployment rate is nearing 3.5 percent, which amounts to full employment (i.e., there are more jobs than people that want them).
Much like in the second industrial revolution that connected the world at the beginning of the 1900s, the current revolution is being driven by a strong wave of globalization and technology. This has created a new, somewhat insatiable appetite and demand for goods instantaneously, relative to expectations 10 years ago.
One large firm that was a driver in creating the e-commerce standard that we expect today of 2-day deliveries recently announced a strategy to invest nearly $800 million into same-day delivery. The immediate effect of this will be stronger demands on the labor force to operate facilities around the clock to deliver goods within this new window.
Other e-commerce operations will also be forced to push for faster delivery times as consumer expectations shift.
This will ultimately put even more energy into creating efficiencies in existing facilities and increase the investment in the arms race to get autonomous warehouses or Smart Warehouses.
With autonomous warehouses, it will be fascinating to see the effects on labor, the impact on footprints distributors require, even the impact on the retail outlets many of them will be supporting.
You don't have to look far to see the development and pursuit of better technologies today.
Dean Kamen, the inventor of the Segway, hosts one of the world's largest robotics competitions for young inventors and engineers.
The competition has become a hotbed for major firms and colleges to recruit talented individuals with specializations in software and robotics engineering. The competition attracts over 100,000 participants for more than 25 countries to build the best robots that perform many functions that can be tied back to the industrial supply chain industry.
Many major universities are now beginning to offer business degrees with an emphasis on Supply Chain Management like The University of Texas Dallas and the University of North Texas.
The communities that surround many of the industrial districts are beginning to make concerted efforts to push engineering and robotics to boys and girls at the grade school level.
In other immediate pursuits to find efficiencies in the current industrial environment, real estate developers have begun adding higher ceiling clearances to buildings, including air conditioning allowances. Operators are re-examining racking layouts and using narrower isles with laser-guided forklifts. Developers are putting more emphasis on sites that can accommodate buildings with higher dock door counts per square foot, greater parking capacities for both employees, and truck trailer counts.
In attempts to stabilize labor turnover because employees have so many options for work, employers are re-examining their treatment of their hourly labor forces.
Employers are now building stronger incentive packages for new hires. There has been a renewed focus on culture, making sure corporate culture doesn't stop at the corporate headquarters or retail showrooms. In essence, making sure their labor force knows that they matter with simple, yet impactful, practices like pizza parties, wear your pajamas or favorite jersey to work days or Gatorade and ice cream during the hot Texas summers.
In some cases, employers are offering high performers opportunities for upward mobility into management or college education reimbursement.
Employers are understanding more and more that in this economic climate, quality labor has many options, and the competition for talent will not be going away anytime soon. All things being equal, it'll be the little things that start to matter much more than paying slightly more than your neighbor.
Distant, or maybe not so distant, future
I have recently been buried in a book called The Box, by Marc Levinson.
The book details the transition of the shipping world from extremely manual, labor-intensive loading and unloading of ships to the widely accepted, and current standard of using uniformed containers with a fraction of the labor previously needed for shipping during the first half of the 20th Century.
Reading it, I can't help but draw some parallels between our current e-commerce operations of very manual picking of goods and the extremely manual loading and unloading of ships. Much like that time, there are interesting technologies under development that could drastically reshape our industry.
Two of the more interesting will be the introduction of Hyperloop systems and 3D printing.
Hyperloop will, at its potential peak, be able to move people and freight between Dallas and Los Angeles, and Dallas and New York at 650 mph or roughly 2.5 hours.
The current fastest and most expensive mode of transportation, air travel, takes at least 3 hours.
Just allowing your mind to wander with how it could affect the supply chain and distribution networks is mind-boggling.
Consider the ability to have deeper penetration in more expensive markets, the ability of distributors to carry smaller inventory levels, the environmental impacts of the potentially less carbon producing transport, or even the supporting industries that will need to be built to support the infrastructure it's built on.
The two companies currently leading the charge are Virgin's Hyperloop One and Elon Musk's SpaceX Hyperloop.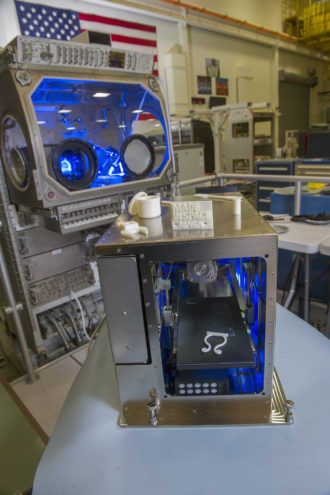 Once optimized, 3D Printing also has the potential to reshape distribution networks.
In a potentially ideal situation, a distributor will carry the appropriate raw materials for their products and create merchandise in realtime. We would be privy to a world where most items would be custom made, on-demand, and with little to no lag between initiating an order and receiving the associated goods.
The tools to reach such capabilities are already in play. Consider that one of the planned strategies for NASA space missions going forward will be to 3D printers to create spare parts, tools, and components. NASA is now pursuing a goal of being able to print livable habitats on Mars using 3D printing technologies.
Now I understand some concepts can seem far-fetched in a conversation perhaps better suited for our imaginative children or sound like something out of a futuristic, sci-fi movie, but consider that before we started using box containers on ships, most cargo was loaded on ships piece by piece in a manner that hopefully allowed it to withstand harsh ocean travel.
Someone came up with an idea to design a ship that hadn't been built with a container system that had never been tested. No seaports had cranes, trucks, or lifts that could load or unload the vessels. It all had to be developed.
The catalyst was once some entrepreneurs decided to implement a new idea for a couple of terminals, it began to shift the way the world moves freight that is still the industry standard today.
If you need a basis for 3D printing: We have access to unconscionable amounts of information 24 hours a day. We can connect to anyone via video anywhere in the world, on devices that you could argue were unthinkable 50 years ago.
Businesses are adapting to change faster than they ever have before in new and creative ways to manage customer expectations and employee morale. The companies that do it best will continue to thrive in our current industrial environment, but the companies pushing the envelope of the distant future will change the world.
Fred Ragsdale is an associate at JLL.
Get the D CEO Real Estate Newsletter
Get weekly updates on breaking commercial real estate news and relevant industry reports.