There is the adage that a rising tide raises all boats, well that metaphor doesn't hold water for office properties in the Dallas/Fort Worth market. 
While office demand in Dallas Fort Worth has been healthy (averaging just more than 5 million square feet a year between 2014 and 2017) this trend has begun to slow dramatically over the past year and a half.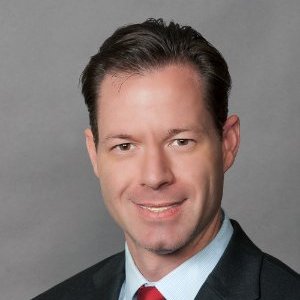 While still healthy, net absorption slowed to 1.3 million square feet in 2018 and the first half of 2019 has been fairly flat with about 340,000 square feet.
For those that follow the job growth numbers, this slowing may seem surprising since net job growth has been consistently falling in the 100,000 to 125,000 annual range since 2012 in the region. So, if the number of jobs has been growing at a fairly consistent pace, why has demand for space dropped off so much?
RECORD HIGH RENTAL RATES AND DECREASED REAL ESTATE FOOTPRINTS
With very low unemployment (3.4 percent), office tenants are complaining of labor shortages and are waging war for top talent. 
One of the answers to this tight labor issue has been to sign leases in the newest office properties to attract and retain employees.  These new properties, however, command record-high rental rates.
Even outside of the new construction, rates have been increasing about 5 percent a year since 2013 and have reached a point where companies are beginning to squeeze twice as many employees into the same amount of space to kept real estate costs in check.
Most recently, it has been the tech-related companies at this forefront (HPE, DXC, Nokia, Samsung).  They all have massively decreased their real estate footprints while still adding employees.
A HUGE DELTA
To keep the employees content, they have moved into new properties with greater amenities than their previous properties. 
This has created a huge delta between newer and older office properties and is one of the primary reasons we continue to see higher levels of new office construction even though the vacancy has been increasing moderately and demand has been slowing for a few years now.  
For the properties built since 2010, demand has been healthy with more than 25 million square feet of space being absorbed. 
In contrast, the rest of the market (office properties built before 2010) have seen negative demand (as tenants have downsized and/or moved to newer properties).  Older properties saw almost 10 million square feet of negative net absorption since 2015.
The construction pipeline points to more of this ahead. 
LOOKING FORWARD
American Airlines is scheduled to move into a 1.7 million-square-foot new corporate headquarters in Fort Worth later this year and is vacating some 1980s vintage properties in the process. That will bring an additional 1.3 million square feet of older second-generation space to the market that will need to be backfilled. 
American Airlines is not alone; Pioneer Natural Resources and Baylor, Scott & White Health have similar dynamics that will play out over the next year.
As dire as things look for the older properties, the market is likely to shift again over the next few years. 
In the meantime, look for pressure on asking rates in older properties while unemployment remains near record lows and companies focus on recruiting and retaining employees.  
Steve Triolet is the research director at Younger Partners.
Get the D CEO Real Estate Newsletter
Get weekly updates on breaking commercial real estate news and relevant industry reports.