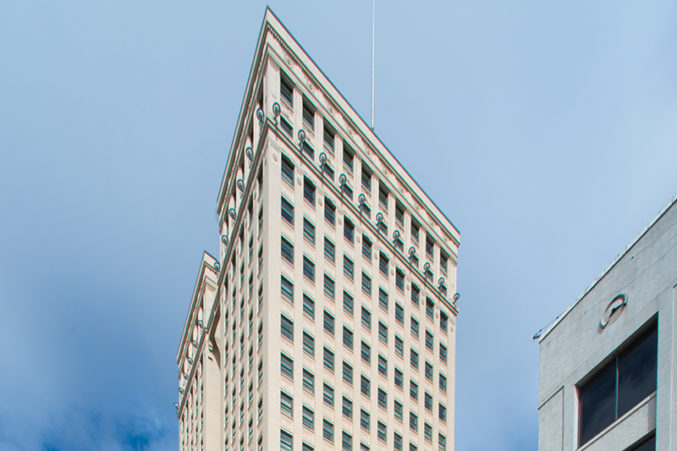 Historic W.T. Waggoner Building to Become Newest Downtown Fort Worth Hotel
The Sandman Signature Hotel will be the second of its kind in the U.S. the first in Plano, which Northland Properties opened in 2018
One of the most recognizable and historic buildings in Fort Worth is slated to become a full-service signature hotel. 
The W.T. Waggoner Building, 810 Houston St., is set to become the new Sandman Signature Hotel–the second hotel of its kind in the United States. Sandland Signature Plano-Frisco opened in 2018. 
Pitched to support Fort Worth's Economic Development Strategic Plan to turn downtown Forth worth into a premier mixed-use business district, Northland has requested assistance with up to $8 million in costs for public improvements, such as landscaping, utilities, and historic preservation and restoration. 
Such improvements will be reimbursed by the city's Lancaster Tax Incremental Financing District (TIF), so long as performance requirements are met. The TIF reimbursement will not take place until the hotel has been open for two years. 
Robert Sturns, director of economic development for the City of Fort Worth, says he is thrilled with Northland's commitment to preserving the iconic building, "This project celebrates Fort Worth's past while still supporting the current and future growth of downtown, and we look forward to the Sandman Signature Hotel being part of our growing community."
This project will add another full-service hotel to downtown Fort Worth's growing lineup, which will help support bigger and better events at the city's major venues like the Fort Worth Convention Center.
The building is listed on the National Register of Historic Places and was most recently used as office space by XTO Energy before being purchased last year by Northland Properties.
Canada-based Northland Properties is the parent company to Sandman Hotel Group, headed by Dallas Stars' owner Tom Gaglardi. Northland also is the parent company to the Sutton Place Hotels, the Dallas Stars of the NHL, the Texas Stars, Moxie's Grill & Bar, and Shark Club Sports Bar & Grill.
Gaglardi's company operates more than 50 hotels in Canada under the Sandman and Sutton Place brands.
JLL executive vice president Ryan Matthews represented the energy company in the transaction last year after leading marketing efforts for the asset. CBRE's David Walters and Marty Neilon represented Northland.
The new hotel will boast a minimum of 240 rooms and 1,500 square feet of meeting space.
The WT Waggoner Building currently encompasses 119,846 square feet of existing office space.
The ground floor bank and elevator lobby of the Chicago-style brick and stone building were restored in 2003 to match the original finishes that date back to 1920 when the building's first tenant, Continental National Bank, occupied the space.
The building's U-shape floor plan allows for abundant natural light, which could help if the building were to be repositioned to another use. The sale also includes the adjacent surface parking lot–one of (if not the only) remaining undeveloped lots in downtown Fort Worth.
"We're thrilled that Northland Properties is committed to preserving such an iconic Fort Worth building," says Robert Sturns, director of economic development for the City of Fort Worth. "This project celebrates Fort Worth's past while still supporting the current and future growth of downtown, and we look forward to the Sandman Signature Hotel being part of our growing community."