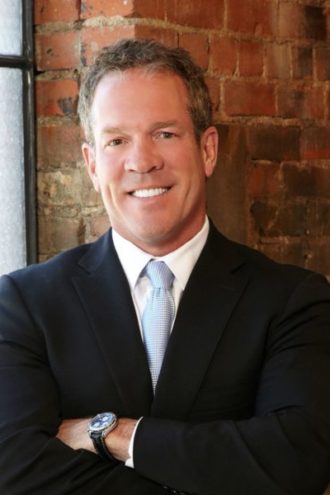 With the Feds' quarter interest rate cut, tariffs in place and global predictions of an economic slowdown, are we heading into headwinds in North Texas? I reached out to my peer group for their insights as we all looked into the "crystal ball" for 2020.
According to Mike Ablon, principal and founder of PegasusAblon, "Since the Great Recession, Dallas-Fort Worth has gained more new residents than any metro area in the country, solidifying us as the nation's fourth-largest. We have also created more than 100,000 jobs annually for the past four years. If we experience a national recession," says Ablon, "Dallas-Fort Worth will benefit from steady in-migration from the rest of the nation because we have a diverse economy here and a business-friendly environment." He is optimistic.
Mike Rosamond, executive vice president of design and construction for Dallas developer KDC, believes the growth in North Texas is modifying. "Generally speaking," says Rosamond, "next year will be another good year but not like 2015 when things really began to heat up. We have been diversifying into other geographic markets and are currently pursuing a major opportunity in California and have commenced on office development in Iowa." The firm favors transit-oriented, mixed-use developments, such as KDC's CityLine project in Richardson, or high rise mixed-use project at McKinney and Lemmon avenues.
Herb Weitzman, executive chairman of Weitzman, is very positive about the economic environment of the region. "Retail has been excellent," says Weitzman. "The bad press on retail is due to the poor performance of regional malls. Open-air centers are performing the best in decades and are morphing into destinations that include new restaurants, entertainment venues, and even medical services to adapt to new demands."
"We are not overbuilt, and absorption is good from a retail perspective," says Weitzman, whose firm recently released their 2019 mid-year retail report called The Texas Snapshot.
Since 2008, Dallas-Fort Worth's construction has been balanced with demand, resulting in a record streak of occupancy above 90 percent, even as inventory has grown from 171 million square feet in 2008 to 201 million square feet today. He also cites the 37,000 new multi-family units under construction. "We are filling what we build, but I see a yellow light ahead," adds Weitzman.
For James Hall, a principal at Kimley-Horn and Associates, Inc., there is no slowdown in sight. Says Hall, "Every one of the past six years has been better than the last, and we believe 2020 will be no different."
The firm cites an economist who predicts a healthy economy through 2024, not just in the North Texas region but across the country. Moreover, according to Hall, "The quality of our clients and the quality of the deals that we review are better than they have ever been."
I couldn't agree more.
This has been a solid year in the industrial, institutional, retail, and manufacturing sectors for MYCON. In 2020, we anticipate a robust project pipeline, particularly in the industrial sector, but based on greater diversification. Our recent launch into the municipal and hospitality markets will pay off as our region continues to evolve.
In his article, "The Bogus Retail Apocalypse Looks More Like a Renaissance," Greg Petro, a FORBES contributing writer, dispels many of today's retail myths, including the idea that e-commerce is growing faster than physical retail.
"Analysts estimate the channel still only represents just under 15 percent of total retail sales…and traditional retailers like Walmart are starting to catch up to online-only companies, learning how to integrate the channels to their advantage," notes Petro.
As one of Walmart's industry partners, we have the opportunity at MYCON to see many of the exciting innovations that are planned and implemented in its stores and that continue to make Walmart a dominant, global retailer. In fact, the majority of our Central Texas office's project work is geared towards implementing Walmart's innovative store concepts.
Of course, outside influences will come to bear on all of us, among these: the geopolitical environment, the impact of technology from 5G to drones, cybersecurity issues to new disruptors like Uber Air, and immigration reform to our aging workforce.
For others, it will be the capital markets.
As Weitzman has noted, "Banks are being conservative and doing more stringent underwriting than the last cycle, and this is a great thing for our economy. It keeps us all out of trouble."
Business growth and opportunities should prevail in North Texas for the foreseeable future.
For Ablon, it's about finding "the deals" and "investing in South Dallas." For Weitzman, it's about "staying ahead of the curve and making the trend instead of following it." For Rosamond, it's about "chasing the opportunities – small, medium, and large – because they are out there." For Hall, it's all about "quality."
And for me, it's about hiring the best talent possible to fill those jobs in the field.
Charles R. Myers is president and CEO of MYCON General Contractors.
Get the D CEO Real Estate Newsletter
Get weekly updates on breaking commercial real estate news and relevant industry reports.