We may not be considered a global market, but Chinese investors realize that Dallas-Fort Worth and Texas cannot be ignored because of the continued growth and the strong economy of the region.
For the past five years, we've been working with Chinese investors both here in the states and from China via an active and successful global investment team that includes Nan Li, architect, Elaine Xu, CPA, and myself. Li and Xu were both born and raised in China and received their professional degrees at Texas A&M and Virginia Tech, respectively.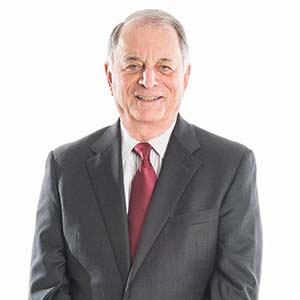 In 2018, Younger Partners hosted its first land/investment properties seminar for the Asian-American community at our office. We invited dozens of potential investors to the office for lunch and to learn about investment properties in Texas.
The importance of the DFW economy to investors is proven when two of the Top 10 Chinese developers have opened offices in Dallas recently. No matter the investors' goals, whether it is passive investment or partnerships with local developers, they need someone with the market knowledge to bridge the gap for them.
Many Chinese real estate companies and investment institutions are already investing in the U.S. on the West and East coasts, but are getting priced out of deals there and are now very much aware that the Dallas-Fort Worth and Texas markets are as active as the two coasts–if not more.
Although China influences–to some extent foreign investments–it should be known that Chinese citizens and Chinese/Americans in the U.S. are still available to invest in the U.S. Most restrictions affect Chinese-owned and -controlled companies only.
Also, some businesses and locations are benefiting from the U.S. tariffs on China.
We represent a Chinese company, which is opening an office and manufacturing facility in the Metroplex to be competitive locally, and we anticipate that additional Chinese companies will soon follow.
We enjoy the challenges of working with Asian investors. We admire their entrepreneurial spirit, honesty, and drive to succeed and plan to continue expanding our relationships with them.
We've been helping these investors place millions of dollars in equity with some of the most prominent multifamily developers in the region. Our clients have also bought land as well as income-producing properties. We also work with Chinese commercial developers who purchase land for development or wish to team up with local developers.
Last month, our International Group was honored to receive the Golden Eagle Award for commercial real estate at a very special ceremony in Houston from the Golden Eagle Real Estate Alliance (AGEEA). Younger Partners and its International Group were recognized and honored for service excellence in commercial real estate.
The AGEEA members are primarily entrepreneurs from the U.S., China, Korea, and Singapore from a variety of real estate-related industries that include finance, development, and technology. The organization provides both a platform and network for Asian-American and especially Chinese-American investors to connect with U.S. commercial real estate experts and resources.
We plan to host our second seminar this year and subsequent events in the coming years. We found this was a perfect way to establish our expertise, grow our relationships, and confirm our ability to serve as a resource to the Asian-American community.
Sam Kartalis is broker at Dallas-based Younger Partners.
Get the D CEO Real Estate Newsletter
Get weekly updates on breaking commercial real estate news and relevant industry reports.