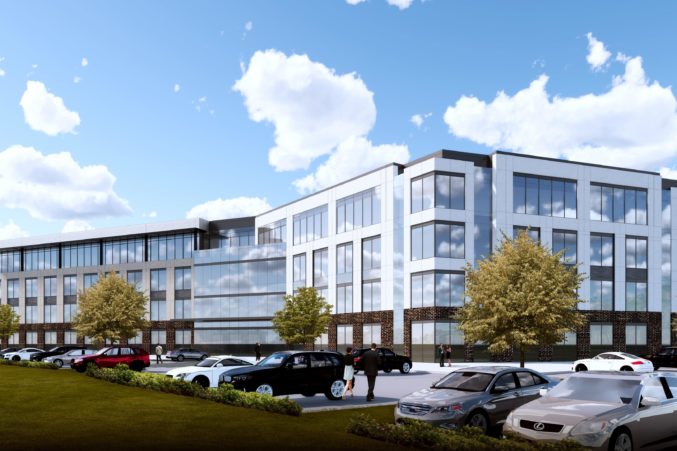 Ambridge Hospitality Moving to New Cawley Partners Development
The 75,000-square-foot lease anchors the new 200,000-square-foot HQ53 development in Plano.
Aimbridge Hospitality has signed a lease on 75,000 square feet at the new HQ53 office being developed by Cawley Partners in Plano. Aimbridge is set to occupy the entire fourth floor and half of the third floor in the new space, which break grounds in September of 2019.
The 200,000-square-foot HQ53 is located at 5300 Headquarters Drive.The BOKA Powell-designed space will include bright features, gathering spaces, and a classic design.
"We are thrilled to have Aimbridge as a lead tenant for the HQ53 building. …We look forward to kicking off development and providing an exceptional new office for Aimbridge and the rest of our HQ53 tenants," said Bill Cawley, Chairman and CEO of Cawley Partners.
HQ53 should be ready for occupancy by September of 2020, and Cawley Partners continues to market the space to potential tenants.
"We've received an incredible response to the announcement of HQ53," said Kristi Waddell, Vice President of Leasing for Cawley Partners. "Legacy remains a prime location for companies, and a Class A development like HQ53, offering modern amenities and collaborative design layouts, is highly attractive to clients coming to the area."