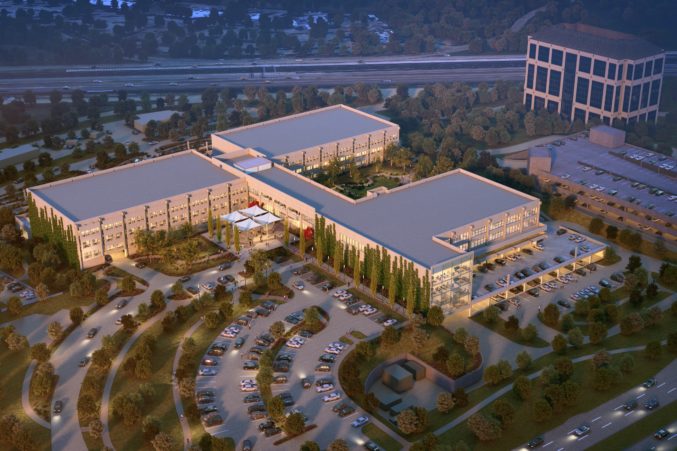 Slideshow: A First Look At VARISPACE
Two tenants have already signed on for space in the innovative, Varidesk-backed project.
It has been two months since Coppell-based Varidesk announced its purchase of the former Zales headquarters building in Irving. The building (dubbed VARISPACE) is getting a massive renovation, but that hasn't stopped leasing activity, with two tenants, RumbleOn and Akili, signing on for 65,000 square feet.
Amenities at the new building will include an on-site café, 1-acre courtyard, a 200-seat training and conference center, and a 10,000 square-foot fitness center. Shiek Shah, CEO of Akili, a business management and technology consulting firm, said the new space will help in the battle for employees. "For me, like many CEOs, talent attraction and retention are top of mind," he said.
VARISPACE will be ready for initial tenant occupation in September. Dallas architect Corgan headed the redesign of the former Zales buildings. Cushman & Wakefield handles leasing for the project.