Recent studies in psychology have shown that it takes approximately one second for someone to form a judgment or a first impression. Now compare that to that first second a potential office tenant lays eyes on your building; what is it telling them?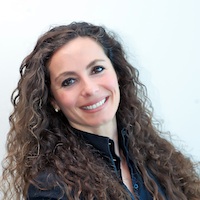 In order to help tenants recruit and retain talent, developers and building owners have begun paying more attention to the types of amenities office occupiers are looking for, starting at the street level. In order to provide ease and convenience for those occupying the building, developers and building owners are adding a mixture of restaurants, boutique workout facilities, wellness centers, and lifestyle services, including banks and dry cleaners. They are maximizing green space and increasing the number of gathering areas, such as the addition of a coffee shop and lounge settings. These additions appeal to–and help retain–a diverse tenant mix.
In today's market, landlords with aging buildings must not only address their lack of amenities, but also their outdated second-generation space. We are seeing landlords revamp their once very large lobbies and outdoor hardscaping, with amenity filled first-floor space. Stale looking second-generation offices are being transformed into spec suites of various sizes to help prospects visualize the potential of what the space could be.
Some feel that the addition of these amenities is superfluous and going a bit too far; however, by bringing nature into the workplace, such as roof top gardens and water features, we see a dramatic increase in talent attraction and retention.
Instead of the cube farms we used to see in office space, designers are creating dividers out of nature-based materials like bamboo or green living walls to break out the row of workstations. Where we once saw dark and heavy woods, we now see a more minimalistic approach with neutral tones, a lot of texture, and the occasional pop of color. Textures elevate the sensory features of a space and can create more comfortable environment for employees.
Clearly, good space design can affect a person's mood, focus, and health, which in turn leads to greater productivity and return on investment. First impressions matter, and it is important that landlords and developers work together to create a positive lasting impression from the first moment the prospect tenant walks up to the building.
Jihane Boury is executive vice president in the occupier services group at Colliers International.
Get the D CEO Real Estate Newsletter
Get weekly updates on breaking commercial real estate news and relevant industry reports.