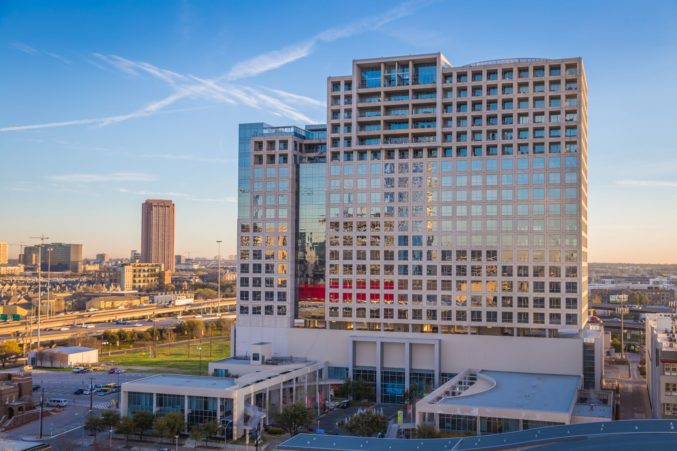 Local Marketing Firm Gets New Arts District Digs
Jackson Spalding is trading one Arts District tower for another with its new 10,148-square-foot lease.
Marketing communications agency Jackson Spalding is hopping across the Arts District with new office space.
The firm just signed a lease at Billingsley Co.'s One Arts Plaza. It will take up 10,148 square feet on the building's 9th floor.
Jackson Spalding is in its 10th year of business in the metro, and its leaders see the move as an opportunity to stoke their firm's growth.
"We couldn't be more excited about this new chapter at One Arts Plaza as we embark on our tenth year as an agency in Dallas," said Joanna Singleton, co-owner of Jackson Spalding.
"Our team looks forward to capitalizing on the momentum of our growth in a new, dynamic environment that will inspire creativity and collaboration."
Cushman & Wakefield's Dan Harris and Craig Wilson lined up the lease logistics for Jackson Spalding. Sarah Hinkley and Luke Walter of Thirty-Four Commercial represented Billingsley Co. in the deal.
In anticipation of strong demand in the downtown market, Bilingsley constructed a number of 2,000-square-foot to 5,000-square-foot speculative suites at One Arts. And Billingsley Partner Lucy Burns says the market has not disappointed.
"With this lease, we are 95 percent leased at One Arts. Demand in the downtown market has been strong and as a result, we are seeing great results with our spec suites program," she said.