One of the reasons why I joined JLL over five years ago was its international presence. Given my German background, I always wanted to be more connected internationally, and having access to a team of over 80,000 people in more than 300 offices across 80 countries made this firm the perfect outfit for me.
I say that because even after five years, I'm still amazed by the kinds of conversations I get to have with investors from around the globe about where they want to go.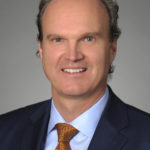 Just a couple of weeks ago I had a meeting with a big international real estate investment fund in Los Angeles, which is owned by one of the biggest corporations in Japan.  We discussed their investment criteria, including the target markets they would consider investing in: New York, Chicago, San Francisco, Los Angeles…the Gateway Cities.
"What about Dallas?" I asked.
And, here was the surprising reply: "Absolutely!  We love Dallas with all its growth, infrastructure, transportation, etc. etc."
It makes me so happy to see Dallas making the cut as it has always been considered secondary market and largely avoided by many international investors.  Not to mention, that many investors did not know much about Dallas (outside of the TV show) and thought it was just another oil and gas producing Texas city.
Historically, cross-border buyers have mainly focused on office, industrial, and retail properties in the 24-hour Gateway Cities.  However, this routine has been changing at an increasing rate in several ways.
First of all, multifamily apartments are now on of the international menu.  In the past, international investors were not comfortable with the product type due to the short-term lease structure, but also did not like the fact that the majority of residential properties are built out of wood.
The multifamily sector saw increased participation in 2018 from cross-border investors, reaching 9.4 percent of investment volume nationally compared to other product types. This figure is expected to grow and diversify in the future, as international investors seek to increase allocations.
The multifamily case is emerging, despite participation being only at 9 percent. This historically has been driven by Canadian groups, which understand the culture of rental housing. New groups are now emerging from other parts of the world—notably, Asia and Germany. We will see more of this capital, with groups adopting both urban and suburban strategies.
I also have more and more meetings with German family offices (which in a way, brings things a bit full circle for me) who are already invested in multifamily apartments here in DFW and are looking for more.  I also know of various players who are working with Japanese investors to invest in wood-frame apartments 25 years and older to obtain very favorable depreciation and tax write-offs.
I am now more connected with international investors through the our global platform than ever before.  I recently met with two investors from Japan who wanted me to educate them on the DFW apartment market.  I asked them why all of a sudden they wanted to invest here.  Their answer was very simple: "Toyota USA Headquarters is located here, so we think we should invest here."
It's a great feeling to be part of growing DFW position on the international investor map.  I think our future here is bright, and I can't wait to have even more of these kinds of conversations with investors from around the world.
Jorg Mast is an executive vice president at JLL.