On March 28 at Gilley's Dallas, we announced our 2019 Commercial Real Estate Awards winners. The winner of the Excellence in Architecture and Design award for 2019 is Dan Noble and HKS Inc. The finalists were Scott Lowe and 5G Studio Collaborative; Don Powell and Boka Powell Architects; and Jerry Merriman and Merriman Anderson Architects.

Winner: Dan Noble and HKS Inc.
Now in its 80th year of business, HKS Architects has left an indelible fingerprint upon Dallas. By far the largest firm by number of employees in Dallas, HKS and CEO Dan Noble consider themselves the home team and want to continue shaping not just Dallas but the industry as a whole. "We've got so much history here. We started here," said Noble. "We've got the horsepower; we've got the desire; we'vegot the tools; we've got the wherewithal to do more, and I'd like to do that." HKS's designs for Dallas's HQ2 bid were the linchpin uniting the three undeveloped sites, cast the vision for the impact HQ2 could make on the city, and helped take Dallas into the final days of the e-commerce giant's decision-making process.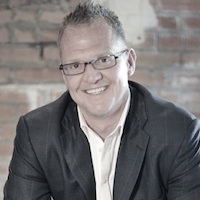 Scott Lowe and 5G Studio Collaborative
Leader of 5G Studio Collaborative, Scott Lowe has been at the design helm of many high-impact projects like the Omni Hotel downtown, 1217 Main Street, the former NYLO hotel, and more. Perhaps its most notable project on the ground as of 2018 is the construction of the Virgin Hotel in the Design District, a huge win for the neighborhood and the region.

Don Powell and BOKA Powell Architects
Don Powell leads BOKA Powell Architects and is the driving force behind its visionary designs. Notable accomplishments in 2018 were the design of the Mercedes-Benz Financial Services' headquarters in Alliance, Kaizen Development Partners' The Link, Southwest Airlines Flight Training Center, and an AIA Design Award for the National Museum of World Writing in Songdo, South Korea.

Jerry Merriman and Merriman Anderson Architects
Master of redevelopment projects and head of Dallas architectural staple Merriman Anderson Architects, Jerry Merriman has arguably done more to shape the rebirth of downtown Dallas than any other person. His team has reimagined and re-enlivened the Old Dallas Highschool, The Cambria/1900 Pacific Residences, The Interurban, and many more once derelict buildings in downtown Dallas. MAA had a banner year in 2018 and was selected by the AIA Dallas chapter as the architecture firm of the year.
Get the D CEO Real Estate Newsletter
Get weekly updates on breaking commercial real estate news and relevant industry reports.