On March 28 at Gilley's Dallas, we announced our 2019 Commercial Real Estate Awards winners. The winner of the Commercial Real Estate Executive of the Year award is Jim Cooksey of Newmark Knight Frank. The finalists were Chad Cook of Quadrant Investment Properties, and Holt Lunsford of Holt Lunsford Commercial.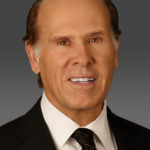 Winner: Jim Cooksey, Newmark Knight Frank
Jim Cooksey shepherded his firm to greener pastures after a three-year journey through the merger process with Newmark Knight Frank. Finalized in 2018, Cooksey was able to bring every employee at his firm into the Newmark fold and successfully pass the reins to the global real estate company. Cooksey has since joined NKF as vice chairman and president of tenant representation in Texas, a fitting position for the man who has been pioneering tenant representation with his firm since 1982.
Chad Cook, Quadrant Investment Properties
Leader of Quadrant Investment Properties, Chad Cook has been running and gunning his way through visionary, high-profile building sales and buys. Cook founded the company in 2012 and has been putting high-impact vintage properties through a top notch value-add package. In 2015, Cook and QIP took on their most ambitious project to date buying and remodeling a vacant Uptown building into the Centrum, which traded hands to Cawley Partners and Oaktree Capital Management in June 2018, one of the largest sales in 2018.
Holt Lunsford, Holt Lunsford Commercial
Holt Lunsford, founder and CEO of Holt Lunsford Commercial, and his firm celebrated 25 years in business in 2018 and have amassed a portfolio of 71 million square feet of office and industrial real estate. A devout Christian, he has created programs within the company to support the local community, encourage selfless service, and care for his employees spiritually. Lunsford spends a great deal of time mentoring the next-generation of real estate movers and shakers and is passionate about providing continuous service and learning opportunities to his firm.
D CEO Real Estate Newsletter
Get weekly updates on breaking commercial real estate news and relevant industry reports.