In the Urban Land Institute's (ULI) Emerging Trends in Real Estate 2019, Dallas-Fort Worth returns to the No. 1 spot for predictable strong future growth and liquidity. Texas now has three markets in the top 20 with Austin and San Antonio joining DFW.
The survey, which gleans insights from the nation's developers, private equity investors, lenders, and real estate advisory firms, reinforces what we have already anticipated: another very good year is in store for everyone in commercial real estate in North Texas.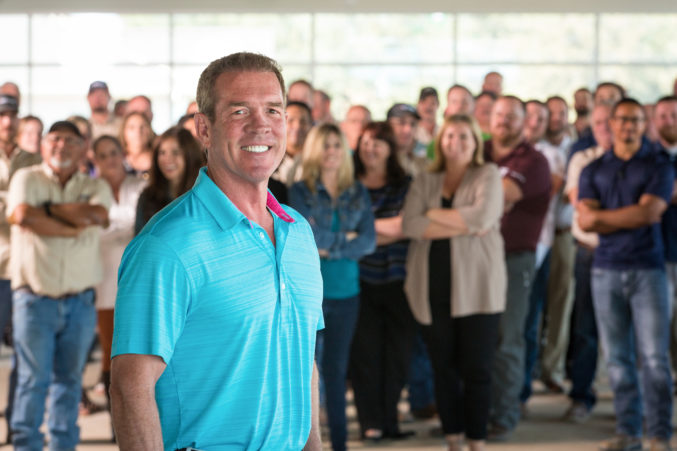 But let's take a look at some key markets and other issues that may impact CRE in our region.
Retail to Remain Strong
When Herb Weitzman, executive chairman of Weitzman, talks about commercial real estate in North Texas, everybody listens. In Weitzman's recently released 2019 forecast report, the most notable statistics point to increased absorption of neighborhood centers, community centers and mixed-use centers.
With vacancy rates tightening, 2019 should be very strong in terms of retail construction.
Our backlog of retail projects, including both new construction and renovations already points to a robust year, while other market sectors are strong or holding steady.
However, some projects are taking longer to be funded. In fact, financing, especially for spec retail, is more guarded. Because of government regulations, the ratio of loans to assets comes into play, and so much depends upon what lenders have on their books. From our perspective, this may be the biggest obstacle to another year of ramped-up construction activity. Still, the best projects with anchors and tenants that offer solid, national credit leases will continue to be of interest in terms of underwriting.
Reinventing Industrial
The pace of change in all property types makes investing more complicated today, note the authors of the Emerging Trends report. And in terms of investment decisions, I agree that adaptability must lead the way in the industrial sector. Although demand for industrial continues to climb–as evidenced by very tight vacancy rates—the uses of properties in this market sector are evolving, and there is plenty of investment capital to help drive this sector.
The consensus from the ULI Emerging Trends researchers is that, "the gold standard is the trifecta of faster delivery, greater product variety, and consistently in-stock inventory. The result of this shift is a spike in demand for logistics space, especially at the consumption end of the supply chain."
I couldn't agree more.  As e-commerce grows, so will the demand for distribution space, especially for "last mile" urban distribution space.  Consider, for example, Amazon's focus on grocery store delivery through Whole Foods to satisfy consumer demand feeding this segment of the industrial sector.
Development prospects for industrial and distribution top the list of property types of attracting the greatest investment interest.
Another promising market sector is in oilfield services.  Having recently completed a project for a customer that serves the fracking industry, I know their business activity is best when oil ranges from $55 to $70 per barrel, and the good news is that WTI crude oil is up 2 percent on the lower end of this spectrum at about $52 per barrel. So, complementary industries should enjoy solid growth.
Construction Costs and Labor Availability
We have seen an increase in costs, especially after October of 2018. With tariffs up 30 percent, we are now experiencing the full weight of the $250 billion in Chinese imports. As exemptions continue to expire and are not renewed, we will probably see additional increases in steel pricing. Overall, the construction industry is paying an 18 percent increase in costs which impacts both the developer and the owner.
Interestingly, those tariffs only apply to milled steel which has helped the American mills to some degree. But the tariffs don't touch fabricated steel, so countries, such as Mexico and Canada, have benefitted from increased fabricated steel production by 40 percent and 20 percent respectively. That means truckloads of rebar, joists and deck from non-U.S. manufacturers are competing with our suppliers with no impact from the tariffs.
Anyone in commercial construction will agree that the past few years have been challenging when it comes to finding qualified personnel, especially to fill important field positions. We are always looking for skilled and seasoned individuals to accommodate our growth.
In recent months, however, we have observed much stronger and a greater volume of resumes coming through our human resources department. In fact, our vice president of operations who has been searching for a senior project manager said that he has received more resumes in the last two weeks than he saw during all of 2018.
Of course, recruiters will admit that people often change jobs at year-end and going into the first of the year. In our view, the availability of key personnel, especially in the field, may suggest a shift in some markets, so we are keeping an eye on that trend.
From financing spec projects to hiring, there are a few issues that may suggest some belt tightening is underway. However, in terms of real growth and opportunity, our region's economy continues to benefit from corporate relocations and in-migration, due to our low cost of doing business, good jobs, and affordable living. In this respect, 2019 should be another prosperous one for those in commercial real estate.
Charlie Myers is President and CEO of MYCON General Contractors.
Get the D CEO Real Estate Newsletter
Get weekly updates on breaking commercial real estate news and relevant industry reports.