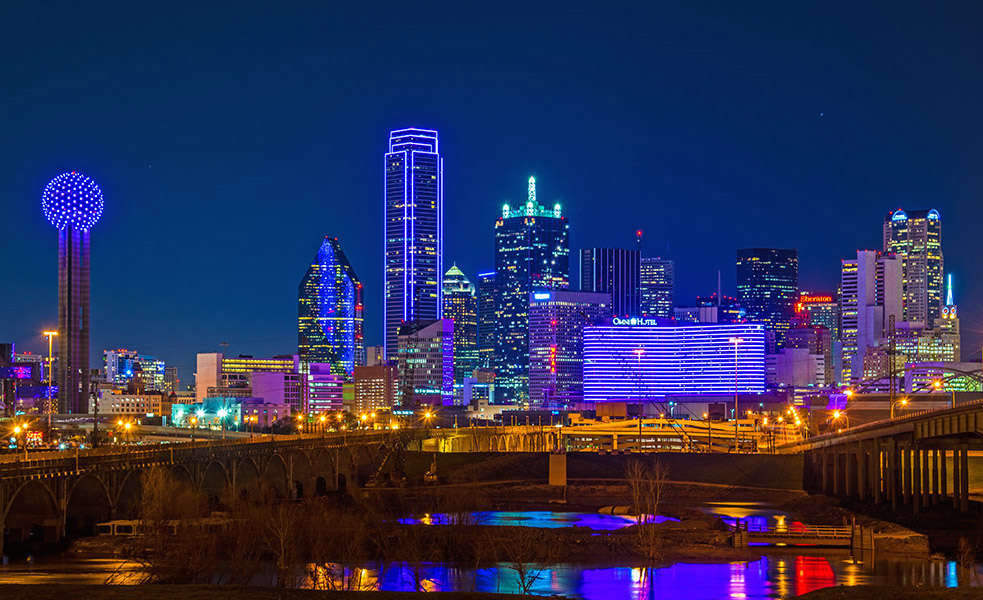 Meet the Dallas 500: Mark Gibson, HFF Inc.
From first jobs to fun facts, we get personal with the publicity-averse CEO.
CEO Mark Gibson oversees HFF Inc., which, with its affiliates, offers debt placement, investment advisory, equity placement, funds marketing, M&A, and corporate advisory services, along with loan sales and servicing, to the real estate market. HFF has ranked on Fortune magazine's fastest-growing companies list for four of the last six years.
EDUCATION: University of Texas at Austin (BBA)
FIRST JOB: "I hung sheetrock and installed telephones, I unloaded tires and I also delivered Pepsi. I learned a lot about life from all of the jobs—and also figured out that I wanted to go to college."
LESSONS LEARNED: "Tell the truth in all circumstances, no matter the consequences. Integrity and character are the most important assets you can have."
FUN FACTS: "I'm an avid outdoorsman. I love to go fly-fishing and hiking. I'm really a redneck at heart, in a big way. People also might be surprised to learn that I play the guitar."
ADVICE FOR AN 18-YEAR-OLD ME: "I was given some great advice when I was young: Keep your eye on the long game. Think about what you want people to remember you for, and live your life accordingly."
SCARY MOMENT: "I started taking flying lessons because I was deathly afraid of flying. I wanted to face my fears. It was scary, but it worked. I have a healthy respect for it now and understand it."
PROUD MOMENT: "Continuing to build a best-in-class culture with people you generally enjoy working with."
BUCKET LIST: "I've been to Africa and Australia and other global destinations, but I've never been to Glacier National Park and the Grand Canyon. I'd also like to see the fall colors in Maine."
BEVERAGE OF CHOICE: "An excellent pinot noir."
LOOKING AHEAD: "I'm excited about the continued growth of HFF and the culture we have here. The enemy of culture is scale, so being able to maintain that is exciting."
An abbreviated version of this Q&A appeared in the 2019 Dallas 500, a special publication produced by D CEO that profiles the region's most influential executives.