The Dallas-Fort Worth housing market is neither in a bubble, nor is it bottoming out. That's the word from Allie Beth Allman, Bill Shaddock, and Ted Wilson. The three experts stopped by D Magazine's office last week to participate in a sold-out Residential Real Estate Outlook panel discussion.
Much of the conversation stemmed from their reaction to a recent piece in The Wall Street Journal, titled, "The U.S. Housing Boom Is Coming to an End, Starting in Dallas."
The panelists were unified in their assessments of a stable market and optimistic in their expectations for 2019. They aren't expecting activity to match recent peaks, but say the underlying facts remain: DFW has strong fundamentals capable of supporting a strong housing market for the foreseeable future, and significant macroeconomic factors promoting its success.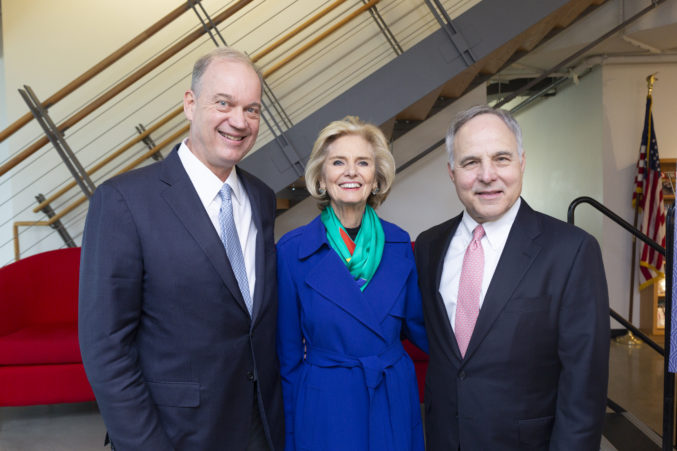 Although affordability problems stemming from heightened costs across the board will continue to plague buyers, the Federal Reserve has signaled some of the most welcome news the housing industry has heard in more than a year: only one rate hike is expected in 2019.
This essentially locks rates into the 4.5 percent to 5 percent range for the next year and staves off the dreaded inverted yield curve, cementing a historically low interest rate environment, and promoting stability in the housing market nationwide.
Additionally, home sellers in luxury markets are becoming more realistic about pricing and are a little more eager to sell than they were last year, when they saw no ceiling for their home values, said Allman, founder of Allie Beth Allman & Associates.  Because household income is on the rise (correlated to strong local job growth) in a low-interest environment, people can afford to buy, she added.
Shaddock, a partner in Shaddock Development Co. and CEO of both Willow Bend Mortgage and Capital Title of Texas, said the Dallas-Fort Worth market is coming down from boom times in a recovery cycle to settle into more normal conditions. "I looked up probably 10 indices from Federal Reserve, Fannie Mae, Freddie Mac, for interest rates, and what I started seeing in the numbers that I looked at was 5 percent. We're at 4.5 percent … is it gonna be 4.8 percent? Is it gonna be 5.3 percent? Some people predict 5.4 percent. Who knows? But more or less, we're flat."
This, coupled with more realistic home pricing, should take some of the poison out of the sticker shock buyers get while home shopping, and it has market pros hopeful that millennial demand might finally thaw out.
"We're very bullish on millennials, and it's not just 2019, but really for the next five or six years," said Wilson, principal of Residential Strategies Inc. "All the things that worked for us as we started up are still very much in play here, so we are bullish on that $250,000 to $350,000 housing market for the next few years."
Because of compressing corporate margins, Wilson said we will continue to see companies migrate toward Texas' business friendly climate, which will undergird the strong demand for housing in the region. Areas to watch for new-home development mostly rest on the outer ring of the metro and include towns like Prosper, Forney, Denton, Waxahachie, and Midlothian.
The experts reported a good balance of supply and demand, and said with the market settling into a less volatile state, the DFW housing market should remain healthy in the year ahead.
Get the D CEO Newsletter
Stay up to speed on DFW's fast-moving business community with weekly news reports, interviews, and insights.