In a rapidly changing world, it's no surprise that commercial real estate is evolving faster than ever. In global corporate services, these changes can be even more pronounced as we see large, multinational companies reacting to global forces that impact multiple property locations.
For my global corporate clients, countless factors affect the success of their individual locations and their businesses as a whole. What they need in their facilities shifts over time. As we look ahead for 2019, I see several key themes in global occupier demand: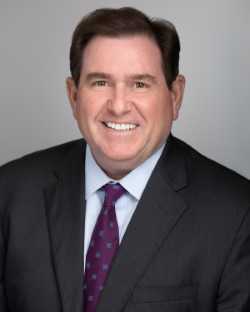 Globally consistent workspace standards.
Understandably, it can be difficult for a global corporation with dozens of locations and tens of thousands of employees to achieve consistency across their various properties. But most corporations have very specific standards for employee work spaces—for example, 12 square meters per workstation—because a certain degree of standardization helps to streamline processes, keep costs in check, and establish a workplace "brand."
Workplace standards can vary widely between the U.S., South America, Europe, and Asia-Pacific. And when a company grows through acquisition, it ends up inheriting someone else's workplace standards. It's no wonder that today's global companies are relying more and more on facility management professionals to help them establish and maintain globally-consistent standards throughout all their workplaces.
Expense efficiency and cost containment.
Of course, every company seeks to control its costs—a challenge that is exacerbated by today's limited talent pool. That's why many are expressing interest in density initiatives, such as open office design and flexible workspaces. Creative flexibility is helping companies accommodate more employees while keeping their overhead manageable as they grow over time.
Differentiation through amenities.
The first theme I'm seeing is in response to recruiting and retention. The No. 1 challenge facing corporations around the world, right alongside cost pressures, is the availability of quality employees. Unemployment has been declining globally during the current economic expansion. Meanwhile, there is a growing shift toward a digital economy. We're seeing corporations increasingly targeting the same STEM talent pool, but education systems simply can't deliver fast enough in most Western economies.
So, how does a global corporation differentiate itself within the limited talent pool? For starters, it looks for facilities that maximize the employee experience through amenities such as increased access to quality food service, health facilities, recreation areas, quiet places and mothers' rooms, walking desk spaces, mini rooms, and more.
Increasingly, the demand for amenities extends beyond the front door. Large global employers also want their offices to be situated in some type of self-contained campus environment or as a part of a vibrant mixed-use setting. The goal is to be in the middle of a dynamic, walkable area with easy access to amenities, public transportation, upscale retail and affordable housing. These are the types of perks that encourage talented employees to join and stay at a company.
Physical and cyber security. 
Cyber security is a leading concern for every multinational organization, and the threat of phishing attacks, ransomware, and other schemes looms larger every year. Meanwhile, physical security is more of a concern than ever. Corporations want to ensure their facilities are both safe for employees and welcoming for visitors. Help clients by offering best practice examples of what to do (and what not to do), as well as recommending training and workshops that can ensure employees are well-versed in both physical security and cybersecurity.
Workplace inclusion and diversity. 
Promoting an environment of inclusion and diversity has long been a priority for many global companies, and the focus on these topics seems to sharpen every year. For my part, I help clients in this arena by encouraging tactics that have proven successful for other large organizations, while also advocating for specific initiatives and training programs that help to make inclusion and diversity a part of the company culture.
Workplace agility.
Finally, global occupiers want to know that they will have the flexibility they need to be successful long-term. Even the largest, most successful companies go through significant changes—growing or shrinking their workforce, experiencing mergers and acquisitions, relocating, and so on. Now more than ever, global companies are seeking workplace agility through lease clauses that contain specific language on expansion, contraction, early termination, and renewal so that they are ready for whatever the future may hold.
It's a changing world, but some things do stay the same. Every business, from the smallest to the largest company on Earth, needs to attract and retain quality talent, contain costs, establish a strong brand, protect their people and assets, strive to improve inclusion and diversity, and plan for the unknown. I'm proud to see our industry evolving to help clients meet these challenges.
Nick Rossini is executive vice president of Cushman & Wakefield's Global Occupier Services team.
D CEO Real Estate Newsletter
Get weekly updates on breaking commercial real estate news and relevant industry reports.