As 2018 winds to a close, it's interesting to consider how much has changed in Dallas-Fort Worth since the start of the year. One notable shift really stands out in my mind: In the world of industrial commercial real estate, 2018 was the year the south DFW Airport land opened up for new development—development that promises to impact our local market for years to come.
It's no mystery why the DFW Airport industrial submarket is one of the hottest in North Texas. At the heart of the metro, it offers a central location that is nearly impossible to match. And the fact that it is within the boundaries of the second-largest airport in the U.S. means the area offers excellent access to multiple major air and land transportation arteries, along with proximity to an abundant labor pool.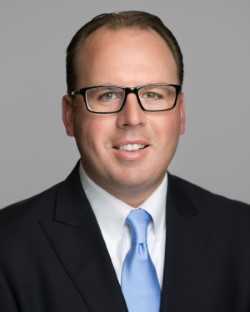 As a result, DFW Airport has quickly become one of the leading submarkets in terms of tenant demand for warehouse and distribution space. But up until this year, only the northern end of the airport had been developed.  Available, developable, infill land sites are highly sought after in DFW. Therefore, officials at DFW Airport decided to open up nearly 1,000 southern acres for ground-leased development opportunities. Not surprisingly, the floodgates opened.
Developers moved quickly to secure highly-coveted sites, while the airport worked to provide infrastructure improvements to support the new development. At last count, nine different developers have been awarded sites for new construction. The result is a variety of industrial product types that total more than 12 million square feet of the 5 million plus square feet that has already broken ground; 70 percent is speculative product, of which a third is already fully leased.
In 2019, more than 3 million square feet of additional spec product will break ground. These projects will be highly sought-after by any tenant looking for Class A industrial facilities in a central location. 
I've seen incredible interest in south DFW Airport opportunities among many of my clients. Our team recently represented a large tenant in one of the new south airport developments. This user was looking to relocate to a new DFW distribution facility site and wanted to be centrally-located.
We helped the company home in on the southern DFW Airport submarket as an ideal location for their supply chain and current employees. Our client ultimately leased a 227,000-square-foot distribution facility and started operating in the building in October.
By year's end, southern DFW Airport deliveries will account for 75 percent of the 3.8 million square feet of total deliveries for the DFW Airport submarket. Clearly, this section of the submarket, which is already one of the most sought-after in DFW, will continue to grab headlines in 2019 and beyond. Tenants that are interested in the area would be wise to act sooner rather than later.
Nathan Orbin co-leads Cushman & Wakefield's Logistics and Industrial Services group as executive managing director in Dallas-Fort Worth. A market expert with more than 15 years of experience, Orbin has closed more than 25 million square feet in industrial leases and more than 4,000 acres in land sales.
Get the D CEO Real Estate Newsletter
Get weekly updates on breaking commercial real estate news and relevant industry reports.