CRE Opinion: Observations on the Year that Was in Multifamily
And musings on what's ahead in the upcoming year.
It's that time a year again, when the radio starts playing the first Christmas songs, our minds start to realize that the holidays are just around the corner, and the New Year is about to knock on our doors.  As far as our business, our thoughts and activities are already directed toward 2019, wondering what lies ahead and how we can generate even more in the coming year.  In order to anticipate what to expect in 2019, we need to first assess 2018.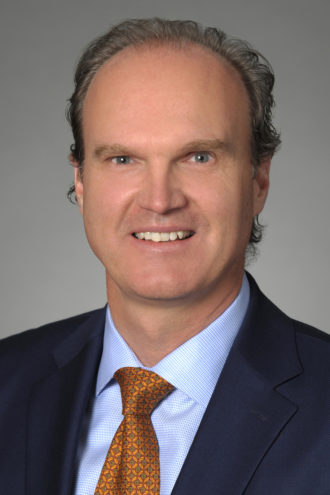 In Multifamily, 2018 has been a very good year overall, but it has been a bit "shifty."  The function of being an intermediary in the business gives us the advantage to see both sides – seller's and buyer's.  First and foremost, we serve our clients.  It is our job to bring as many buyers to the table as possible to proof up the market, to create healthy competition, and, hopefully at the end, to close the gap between buyer and seller.  We underwrite many deals, we do a lot of different transactions, and we hear on a daily basis what buyers and sellers are thinking.
So, how has 2018 been in Dallas-Fort Worth for Multifamily?  In terms of transactions, the B space with its value-add opportunities has been dominating the field.  As far as the Class A, the "Core Plus" deals (newish properties with some "facelift" or other rent increase potential), they have gained a lot more market share over newly stabilized deals, as investors have lowered their return expectations and are shifting capital from value-add to core plus.
Many investors are worn out by the competitiveness of the B space and buy rather newer deals with smaller upside potential but also lesser risk.  A lot of the new construction offerings have had difficulties trading due to performance issues, shortcoming debt underwriting or too high of a cost basis where trading did not make sense to the developer.  Deals in the new construction category were mainly performed by select exchange buyers, wealth preservation family office investors, or long-term core fund investors with patient money.
So, what is going on and where do we go from here?
To really understand what's happening in our market, I believe we have to step outside of it and listen carefully to the sophisticated out-of-town investors.  Based on most recent conversations, everybody is generally high on Texas and especially high on DFW.  They want to invest and own multifamily properties here.  Investors believe in the future prosperity of our region, yet the new supply of new apartments tells them to proceed with caution.
Moving forward, the multifamily space in DFW is plateauing and this is only due to the large amount of new supply being delivered.   Given the rapid expansion of North Texas in terms of population and job growth we need more housing.  In the immediate future, I do not see this growth slowing, which means we will need even more housing.  However, the housing we need is workforce housing )housing the average-salaried worker can afford).  Unfortunately, given where land and construction costs are today, it is very difficult to build this type of product in the Metroplex.  Trust me, if the developers could build it, they would!
So, what's in store for 2019?  I think, probably a little more of the same.  It will be interesting to see if interest rates will continue to rise, especially what the 10-year treasury is going to do.  There is a lot of capital in the market and I see that trend continuing as there are very few viable alternatives.  The money needs to be deployed.
I see the B space continuing to go strong.  The Core Plus deals will be a lot more desired, if the opportunities will actually present themselves.  The new construction space will depend on the quality and location of the property, its tenant profile, and the performance amongst its competitors.  Merchant built developments will slow as the numbers don't make sense anymore, yet the trend of build to core will continue.
In my mind, I am very certain.  The day will come when real estate investors will inevitably ask, "Why have I not bought more deals in 2018 and 2019 in Dallas-Fort Worth?"
Jorg Mast is an executive vice president with JLL's Capital Markets Multifamily team in Dallas.