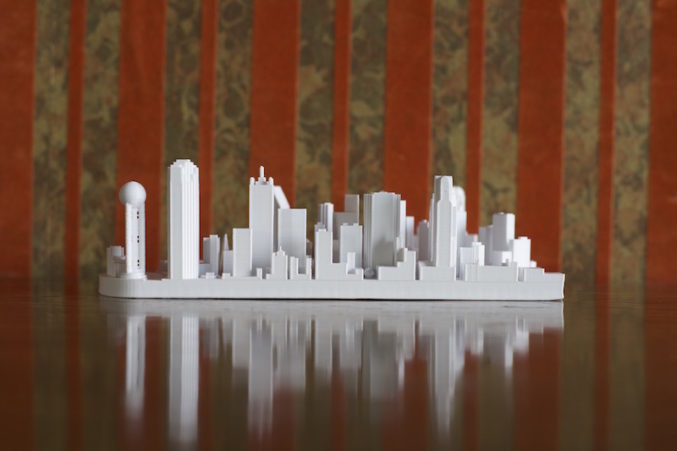 CRE Opinion: No Amazon HQ2 is a Win for DFW High-Tech Recruitment and Retention
Just because Amazon didn't pick DFW doesn't mean we can back off tech talent development
In a blog post earlier this year, I expressed concern about the short-term availability and current resources to develop technology talent, within the Dallas-Fort Worth region, to accommodate not only a major requirement like Amazon but to do so without detrimentally impacting existing employers and continued corporate recruitment to the region. The October 2017 request for proposal for Amazon's second headquarters indicated Amazon would hire as many as 50,000 new full-time employees with an average annual total compensation exceeding $100,000 over the next 10 to 15 years. The types of positions included executive/management and engineering, with a preference for software development engineers, along with legal, accounting, and administrative.
It's not just internet retailers and technology companies that need these skill sets. There is also a growing need for them in health and medical, insurance, financial services, professional services, and media and entertainment–industries well represented throughout the region. Add to this the fact that just about every industry benefits from enterprise or consumer mobile software development, which has led to an increasing number of app companies.
Countries like China are graduating nine times the number of STEM graduates, with China at 4.7 million, India at 2.6 million, the U.S. at 568,000, and Russia at 561,000. According to the 2016 World Economic Forum, the industry that stands to create the most jobs globally will be information and communication technology. The forum report indicated there was also a gender implication to the future of employment, based on the fact that men represent a larger share of the overall job market than women. Such is still the case at companies like Amazon, Facebook, and Google. Although there is an urgency to expose more girls to STEM curriculum and facilitate women in their pursuit of STEM professions, more males are needed, too, for us to have enough human capital to meet the growing demand.
There is a shortage of software engineering talent throughout the U.S. and globally, with some exceptions, like China and India. Job applicants fall short in terms of quality and the experience needed to fill many positions. To supplement the education obtained through academic degrees, institutions referred to as "coding bootcamps" have developed to provide post-graduate, real-world, problem-solving experiences in software development. A 2016 report by the Association for Competitive Technology, a trade association representing more than 5,000 app and information technology firms, stated there were 223,000 openings for software jobs but not enough job candidates to fill them. On their website, this figure has risen to 500,000 unfilled computing jobs. A recent report by the market research firm Forrester predicts that "employers that lag behind in attracting critical digital talent will wind up paying up to 20% above market salary rates for new hires with particularly in-demand skills – a group that includes data scientists, high-end software developers and information security analysts – in 2018."
Which brings me back to my reason for resurrecting my earlier discussion:
What steps must be taken to assure that existing DFW companies and professionals involved in business recruitment, relocation, and expansion have a qualified labor pool to recruit from in the short term and that measures are taken for the long term to better position the region to be competitive for the future?
Here are some suggested next steps:
• Although more STEM education initiatives have been implemented at the school and community college level to encourage young people to pursue these careers, much more must be done.
• Significant funding is needed at the local, state, and federal level to support better quality technical training, whether conducted by area educational and vocational institutions or on-the-job by employers. The proposed Amazon U "cradle-to-career pipeline" concept is still needed to assure the needed human capital for the future. In the short term, coding bootcamp-type practices should be expanded to include high schools and more community college campuses to make them more accessible and affordable to students, job candidates, and employers for on-the-job training. The proposed Amazon U academic team, Dallas ISD, Dallas County Community College—combined with the other area community college systems—The University of Texas and University of North Texas systems, and Southern Methodist University all need to re-assess their current curricula to better address these needs in the areas of high-tech technician certifications and engineering degrees.
• Although unemployment rates are declining, there are still underemployed workers who could be retrained. Training is also viewed as a valuable employee retention tool. Public organizations, like the Texas Workforce Commission and the local workforce boards, could increase efforts to work with existing corporations not only on recruitment, screening, and training but on equally important retention strategies. Such resources could be provided to small and midsized companies at a lesser cost due to state and federal subsidies. With the reported talent shortage, prospective job candidates are more likely to jump ship to pursue employment with a company like Amazon for consideration of higher wages, other employment perks, or a different corporate culture.
We have the opportunity to learn from the Amazon experience. Public and private leadership should move forward to take the necessary steps to support employers in their recruitment/retention efforts and provide additional funding for vocational and community colleges, universities, and schools to arm them in their efforts to develop a workforce possessing the skill sets needed for the future.
DFW is very fortunate to be home to significant high-tech corporations like Nokia, AT&T, Texas Instruments, Verizon, and Raytheon, and has a strong history of entrepreneurship responsible for major technological developments. In our corporate recruitment to attract new businesses to the region, let's never lose sight of who is already here and their operational and growth needs as well.
Linda Burns, a national site consultant based out of the Dallas area, specializes in incentive negotiations and economic development location strategies. Contact her at [email protected]