CRE Opinion: The Benefits of Being Outside Your Comfort Zone
We all get caught up in the firefights. To get through it, it's easy to rely on expedient solutions—most often, what worked in the past.
Last week, I had the opportunity to participate in an Urban Land Institute advisory panel in Erie, Pennsylvania. I had not done a panel in a couple of years—and had forgotten how professionally and personally rewarding they can be.
The panel process, which started in the late 1940s, brings together eight to 10 real estate professionals from various disciplines nationwide who volunteer their time and expertise to find solutions to issues facing a community and to advise on a unique challenge. Sponsored by local leaders in the cities they are helping, ULI does 15 to 20 panels each year around the U.S. and globally.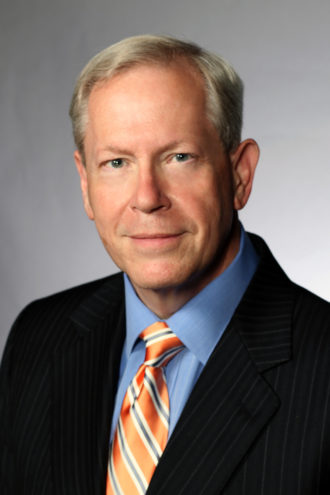 For Erie, the panel's basic assignment was to mastermind a plan to revitalize the downtown core. Now here's the challenging (read that as the "fun") part—the panel was not called in for community platitudes or to conceptualize an unachievable, pie-in-the-sky plan. ULI was brought in to design and articulate a realistic plan—all in one week's time.
There is a rhythm to a panel—and it is fast. The panel meets for the first time on Sunday when we arrive. Participants are often all new to each other and meeting for the first time. That evening, you meet the local sponsors, as well as begin to confer about why you've all been assembled. On Monday, you participate in a variety of presentations by local leaders on their challenges and needs, as well as tour the area. Monday evening includes more panel discussion over dinner about the issues.
I consider the hallmark of the panel process to be "Interview Day." On Tuesday, the panel breaks into teams of two and interviews 80 to 100-plus community leaders over eight hours.   The rush of information makes your head spin. Conflicting sentiments, differing stories, local bias abound…
During "Interview Day," the core issues always come to light—often things that you had not thought of or that were not identified at the outset. As the panel de-briefs late into the evening (sometimes well past midnight), clarity is found and the panel begins to build the right, actionable strategy. Wednesday and Thursday are when details are stacked together, challenged, and tested—and tested again—as well as when the findings are crafted into Friday morning's public presentation.
So, how do you take on that kind of challenge?  That is where stepping outside of your comfort zone comes in!
ULI chooses the panel members carefully, weighing the skills that are needed to address the community's questions. Panelists include experienced city officials, architects and urban designers, developers, market and marketing experts, transportation engineers, and the like.  The panelists are never from the area because the goal is to eliminate any local bias or preconceptions—and find objectivity.
It never ceases to amaze me how the process works—and it does work. If you can step outside your comfort zone—you become part of a new team that comes together as very close colleagues, very fast. If you can step outside of your comfort zone—you "hear" what is said in all the interviews and discussions and can clarify the real issues, which sets the panel up to find real solutions. And, if you can step outside of your comfort zone—you work in a team that brings extraordinarily diverse experiences and perspectives to the table and can be part of creating a strategy that that no one person on that team could have ever imagined!
On any given day, we can all get caught up in the firefights. To get through it, it's easy to rely on expedient solutions—most often, what worked in the past. We simply don't have the luxury to stretch ourselves. The catch is that during those "uncomfortable" stretches is when we grow professionally and personally.
My ULI experience reminded me how important it is to visit that area that exists outside your comfort zone. You do not have to do an advisory panel to experience this. Instead, look for opportunities to stretch yourself at work or with family or your community.  If you can step outside your comfort zone—those opportunities are there for all of us to capture.
Walt Bialas is vice president and director of research for JLL in Dallas.