Windsong Ranch, a 2,030-acre master-planned community in Prosper, has been acquired by Texas real estate investors Craig Martin and David Blom, along with Minneapolis-based Värde Partners. The new joint venture, called Tellus Group, purchased the development from Terra Verde Group and plans to continue developing it. The $1.2 billion development got underway in 2013.
About 25 percent of Windsong's eventual 3,100 single-family homes are currently occupied or completed. Homes ranging from high $200,000s to more than $1 million. Windsong will also have 150 acres of mixed-use development along U.S. Highway 380. Windsong's sprawling property includes two pools, a disk golf course, a cafe, and a forthcoming Crystal Lagoon, a five-acre, beach-like structure with white sand beaches and water sports that will open in early 2019.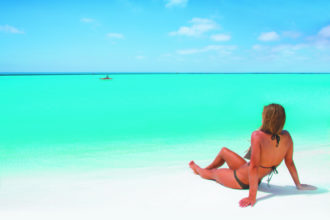 "There's no better market to be in than the Dallas-Fort Worth," Martin says. "It's a dynamic market, it's a consistently strong in job growth, and has a very healthy residential real estate market. This is the kind of asset I'm looking for."
Ranked as one of the highest-growing cities in Texas, Prosper has marked a 113 percent increase in population growth since 2010, according to the Census.
"The popularity of Windsong Ranch has been a big contributor to Prosper's development," Blom said in a release. "Our new partners share our vision of continuing that growth and success and investing in similar projects. We will be looking for other opportunities of this scale where we can apply the same quality standards and concepts in other parts of Texas and the country."
Tellus Group is planning additional growth as it scopes out other master-planned communities in and around Texas. In addition to Windsong, the team is looking into two similar properties, one in Texas and one out-of-state.
"What we've historically [developed] is what we'll be looking for in the future," Martin says. "If you've looked at the things I've done in my career, it's taking advantage of opportunistic, large, master-planned communities like Windsong."
Get the D CEO Real Estate Newsletter
Get weekly updates on breaking commercial real estate news and relevant industry reports.