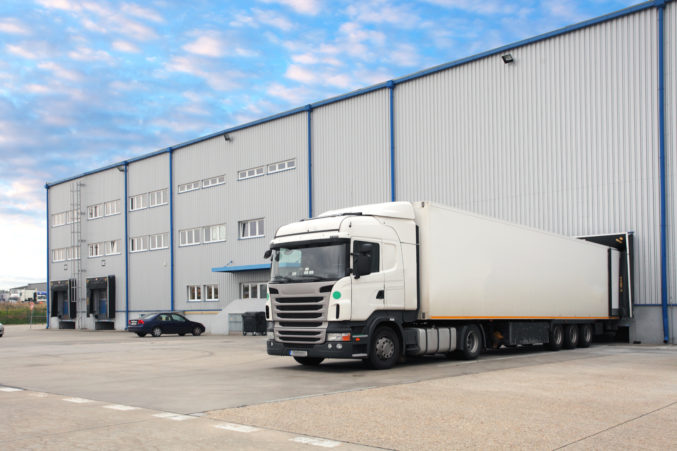 CRE Opinion: The Most Important Design Stakeholder You Don't Know About
As you take on your next distribution center build-to-suit, don't forget about the partner that's charged with insuring the facility's contents.
You put it off for as long as possible, but the time had finally come. Months ago, your warehouse managers declared they were out of distribution center space and something needed to be done to keep up with demand. So you hired a real estate adviser, or perhaps a consultant, to examine the existing stock of buildings in your "sweet-spot" for labor, transportation costs, incentives, clear height, dock positions, and so on. Alas, nothing met your standards, and you were left with one option: a build-to-suit.
Yes, it likely sent your knees knocking, having been down this perilous path before, or maybe you had read horror stories in industry trades and publications about those who had unwittingly ventured this way only to lose the parking spot with their name on it at the end of the assignment, because the project was both late and over budget. With trepidation, you decided to invest weeks of your time and energy into selecting the right developer, architect, engineers, general contractor, project manager, and traffic consultant to design and construct an industrial build-to-suit.
Finally, at long last, you finished the building specifications. The document, more than 34 pages in all, detailed the thickness of the slab, perfect for the point loads your racks would carry; a dock package, ideal for the sorts of materials moving into and out of the distribution center; efficient LED lighting throughout the building; a floor flat enough for synchronized roller-skating; skylights and clearstory windows to allow free daylight inside; and enough LEED points to qualify for Silver status without breaking a sweat. The specifications even passed code review with flying colors.
But then, along came an unexpected stakeholder. One you had not considered during the design of the most glorious new addition to your logistics network: Mr. Insurance Underwriter. His job? To ensure his company will underwrite the value of the contents inside the building. Put simply, Mr. Insurance Underwriter is not there to insure the building itself; instead, he is there to insure the products, the goods, the raw materials, and the equipment, that you, the occupant of the building, are going to put inside. And the costs for said insurance can widely vary.
Although there are a lot of options when it comes to underwriting contents, the big daddy of them all is FM Global. In fact, even when working with clients that are not FM-insured, I find their insurance company will often refer to FM Data Sheets (think building specifications, materials, construction techniques, engineering formulas and designs) as the gold standard for build-to-suit facilities. For example, as I was writing this blog post, I got an email back from a client's insurance carrier that said, among other things:
Construction:
45-foot maximum high building to steel deck
Roofing system and uplift rating based on FM requirements
Wall panels need to be FM-approved Class A for height
So, why does this matter? Because even if your roof, for instance, meets code and local standards, if it does not meet your insurance carrier's expectations, the carrier may very well put a hefty rider on top of your normal insurance bill. Or worse, in some rare case, it may decline coverage for that element of your brand-new build-to-suit and regulate you to the unenviable class of the self-insured.
Will it cost more up front to have a developer construct a building based on the underwriter's specs? A definitive and unequivocal yes. But if you want your goods insured without your rates getting jacked, you may have little choice in the matter.
As the example above illustrates, FM has dozens of data sheets that define all kinds of building systems: fire protection, hazardous materials storage, racking designs, lock types, roofing materials and adhesion techniques, and so on.
Bottom line: when beginning the design for a new distribution center, make sure one of your first calls is to the stakeholder that holds one of the largest, yet most elusive, wrenches to throw in your work. Better to cross that bridge at the onset, when most changes require nothing more than a little homework and some amended drawings.
Randy Thompson is senior managing director of U.S. corporate project management at Cushman & Wakefield and co-leader of the firm's North American build-to-suit specialty practice group.