CRE Opinion: Second Generation Space Can Be First Choice
Big box users are having to look at alternatives to the conventional power center, such as buy and build themselves, or convert second generation space.
Much of the current retail news buzz focuses on the large tranches of big box space returning to the market from retailers like Toys 'R' Us, Sears and Gander Mountain. Contrary to some media reports, there's positive demand for anchor space across the country.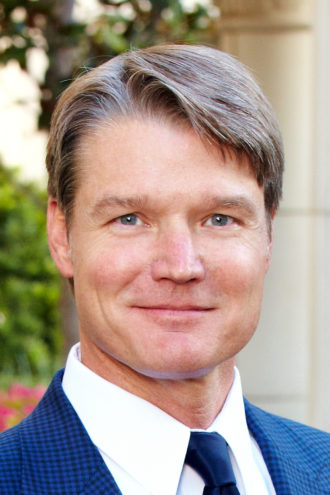 In many cases, retailers and landlords are anxiously waiting to get their hands on these big box real estate opportunities. For example, landlords who own shopping centers adjacent to vacant spaces are eager to regain control of the real estate so they can manage the tenant mix within their center. However, Toys 'R' Us has been winding down retail operations and recently closed all of their 800 U.S. stores to the public in June 2018 and in most cases, the spaces are still encumbered in bankruptcy and not immediately available to be backfilled.
Additionally, many of these closed stores did not have the benefit of a recent remodel, so they can appear stale and dated. However, some creative skill and $20 to $30 per square foot in improvements can go a long way toward a major refresh. It may not be a feeding frenzy, but we do anticipate there to be many takers for these prime retail positions.
On the other hand, new power centers are increasingly difficult to finance in today's market with cap rates rising to 8.5 percent or higher. The mix of low rent, high construction costs, and investor uncertainty about the retail industry has positioned power centers and their big box anchor spaces as a less desirable retail product type.  
Well established, corporate retail anchors are accustomed to driving hard bargains on rent and developing shopping centers with base rental rates ranging from single digits to only $10 or $12 per square foot is a task only the strongest developers are willing to tackle. While the price of land is not getting cheaper in the current economy, and construction and labor costs continue to click higher on an upward pace, developers are getting less of a return and banks are leery of lending. Which means retail big box users are having to look at alternatives to the conventional power center, such as buy and build themselves, or convert second generation space.
However, splitting up a large 100,000-square-foot big box for multiple users is easier said than done. By the time the space is demised, additional entry façade is added, HVAC and roof are updated, and loading docks are repositioned, developers can find themselves spending $100 per square foot to subdivide the box. That doesn't provide much savings compared to building a new box ground up. So, when possible, users are jumping into the 20,000- or 40,000-square-foot second generation boxes at a lower cost to remodel.
Fortunately, many types of retailers continue to expand. For example, value soft good anchors like Burlington, Marshall's/TJMaxx/HomeGoods, fitness users from Orangetheory Fitness to Planet Fitness, children's active play users like Urban Air, movie theaters such as Alamo Drafthouse and Cinepolis, and even farm & home stores are all actively beating the bushes trying to find the right opportunity.
Mark Reeder is Executive Vice President and Market Leader at SRS Real Estate Partners in Dallas.