CRE Opinion: Return of the Suburbs
None of the country's top 10 largest metros have seen more suburban construction in office and multifamily sectors this cycle than DFW.
Like several major cities nationwide, the revitalization and densification of Dallas-Fort Worth's inner core's continues apace. Fueled by another macro-trend—the desirability of a live/work/play lifestyle—and explosive job growth, a true urban renaissance is underway. But blocked out by all the cranes and craft beer bars in Uptown is the amount of office and multifamily development happening in the DFW's massive suburban landscape: None of the country's top 10 largest metros have seen more suburban construction in office and multifamily sectors this cycle than DFW.
A swarm of in-migration—chasing high-paying jobs in an affordable metro—has led developers on a residential development rampage since 2010. According to CoStar Market Analytics, more than 30,000 apartment units have delivered within a five-mile radius of the Dallas CBD since 2010, adding more than 33 percent to the rental stock there. However, a whopping 75,000 units have delivered in a suburban locale since 2010. While that only represents about 13 percent of total suburban apartment inventory, it's still a significant nominal number.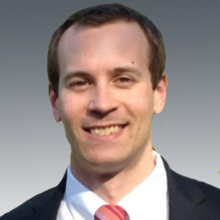 Even more stark is the office supply story. Four million square feet of office space has delivered within five-miles of the Dallas CBD, but the metro's suburban submarkets have added roughly 35 million square feet by comparison. Perhaps more impressive? Upward of 20 million square feet of that space was multi-tenant office. It's not just the Toyotas and State Farms of the world driving suburban construction; developers and lenders are confident that the demographic growth of the suburbs will continue to drive office demand.
The scope of the development disparity stands in stark contrast to some of the country's biggest metros. Consider Chicago and New York (in particular Northern New Jersey) where numerous suburban office campuses have been left for dead. Washington D.C., has seen significantly less suburban office and multifamily supply, even near metro stations, compared to previous building cycles. Even Atlanta, a similar metro to Dallas in many respects, close to half of office stock, and more than 60 percent of apartment stock added since 2010 was inside the perimeter. And while Houston and Los Angeles have added a similar percentage of multifamily in suburban areas, both metros have delivered more office in and around their respective CBDs.
This trend is likely to continue, at least in the near term. In early 2018, there was more office space under construction near the CBD that at any other point this cycle, but that still only represented 20 percent of office underway in the metro. Only 20 percent of multifamily units under construction in DFW were in Uptown, downtown, and surrounding areas.
So is Dallas-Fort Worth destined to expand further and further outward from the urban core? Not quite. Dallas was a poster child for the '70s and '80s suburban sprawl seen throughout many southern metros. But one key difference now is many new projects in cities like Frisco, Plano, Allen, and Irving are built with some sort of walkable component—whether it be a massive ground-up mixed-use project like Legacy West or CityLine, or the ongoing densification and transit-oriented development seen in the Las Colinas Urban Center. That is the suburban development of the present and future.
David Kahn is CoStar Group's Senior Market Analyst covering Dallas-Fort Worth.