When it comes to male-dominated industries, one that regularly tops the list is commercial real estate. If you work in commercial real estate, look around your office. How many women work there, and at what level are they? Yes, while there has been improvement, women are largely absent in the C-Suite offices and the late night deal-making.
Women in commercial real estate play an important role in society and economic growth. There's no question a diverse and inclusive workforce fosters innovation and inspires collaboration. Yet, despite much progress, women still struggle to find equality in the workplace with regards to leadership, opportunity and pay.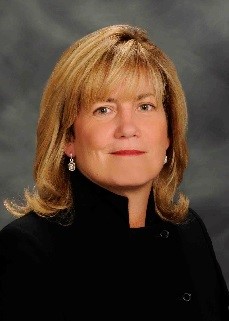 A 2015 CREW (Commercial Real Estate Women) Network Benchmark Study reported the industry median annual compensation was $115,000 for women and $150,000 for men—an average income gap of 23.3 percent. The income gap was widest in the C-Suite at 29.8 percent. Women ranked the lack of mentorship within their company as the top barrier to success.
If there ever was a time to talk about gender inequality, it's now. The trailblazing #MeToo and Time's Up anti-sexual assault and women's empowerment movements accelerated the conversation about women's issues around the world and raised global awareness surrounding hurdles women face daily. This cultural shift hasn't been lost on corporate America, which is now reconsidering many of its policies and procedures.
Of course, there's a big difference between policy and a practice. CBRE Group Inc., for instance, is one firm that talks the talk and walks the walk. It's the only commercial real estate company to be named to Forbes' 2018 America's Best Employers for Diversity list, achieving a No. 45 ranking out of 250 organizations. Three of its 11 board directors are women. The firm has expanded its CBRE Women's Network, founded in 2000, to more than 3,000 members from all levels of the organization, the company's three regions and every business line. The group's mission is to promote the success of women—guided by the three key principles of growth, connection, and mentorship.
One issue for commercial real estate firms facing gender inequality is the high cost of changing hiring practices. Yet, the evidence speaks for itself—and so does the everyday experience of businesses. Understanding and moving beyond simple tolerance to embracing and celebrating diversity and inclusion creates more successful corporate cultures.
Companies with diversity and inclusion programs realize a 67 percent improvement in candidate attraction, a 35 percent competitive advantage and almost twice the innovation output. Competition is strong and top talent is rare. If a firm does not make an effort to understand, attract, and engage women, it could miss out on the best candidates, increased productivity and multiple competitive advantages.
Consider this:
A Forbes study identified workforce diversity and inclusion as important foundations for internal innovation and business growth.
According to global management consulting firm McKinsey, companies with diverse executive boards enjoy significantly higher earnings and returns on equity.
Researchers Lu Hong and Scott Page showed that groups of diverse problem solvers can outperform groups of high-ability problem solvers.
Bias is akin to a golf swing. Few people hit it straight, down-the-fairway—most push or pull it in either direction. It is important for golfers to understand and recognize flaws to correct them. When bias is recognized, we can, and should, correct it.
Following are two practices to help level the playing field.
Learn from one another. Establish mentorship and sponsorship programs. Professional connections lead to relationships that can propel careers. For example, based on Sheryl Sandberg's book, "Lean In: Women, Work and the Will to Lead," Lean In Circles are small groups that provide women with mentorship and opportunities. Mentorship and sponsorship programs move the conversation from what men and women can't do to what we can do, and serves as a rallying cry to work together to create a more equal world.
Champion equality. People want to work for businesses that are committed to equality, so develop a clear strategy and communicate it. It's not only the right thing to do, it's smart business. While there's no one-size-fits-all approach to recruitment, retention and development, everyone can help. As an example, kudos to Jack Matthews, president of Matthews Southwest, for championing the 2018 Volunteers of America LPGA North Dallas Classic at Old American Golf Club.
Finally, CREW Network is at the forefront of achieving greater diversity and gender equity in commercial real estate. Membership offers business development opportunities, leadership experience, and networking locally and globally across the 10,000+ member base. Follow CREW Network on Facebook, Twitter, LinkedIn, YouTube, and Instagram.
Diane Butler is principal of Butler Advisers and was the CREW National President in 2012.
Get the D CEO Real Estate Newsletter
Get weekly updates on breaking commercial real estate news and relevant industry reports.